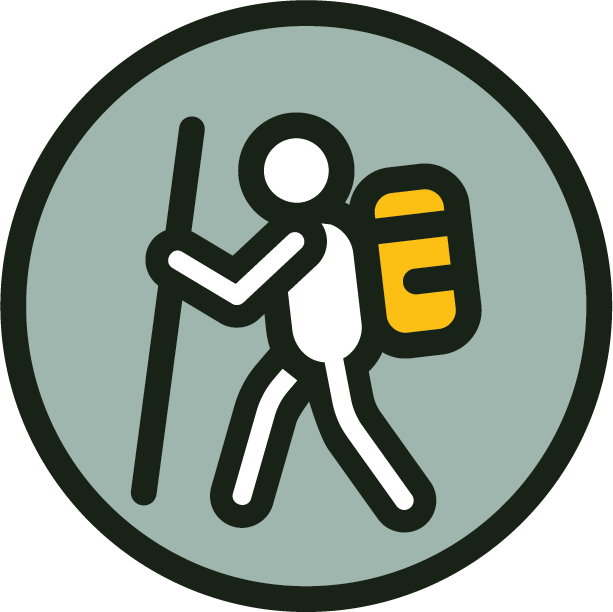 Hiking trails
Tours to enjoy Onís on foot
Onís is a true paradise in Asturias for hiking and mountain lovers.
In addition to routes for experienced mountaineers in the heart of the Picos de Europawe offer you trekking routes to climb up to summits and the Pandescura, as well as pleasant trails through our mountains. villages, forests and rivers to enjoy with the kids or take a quiet walk.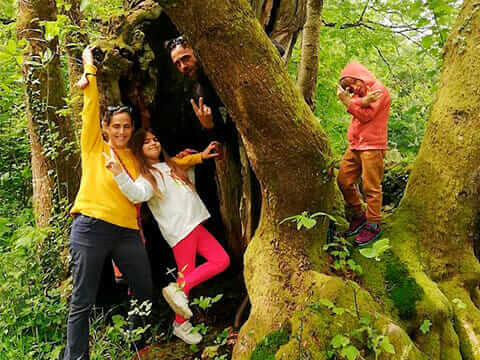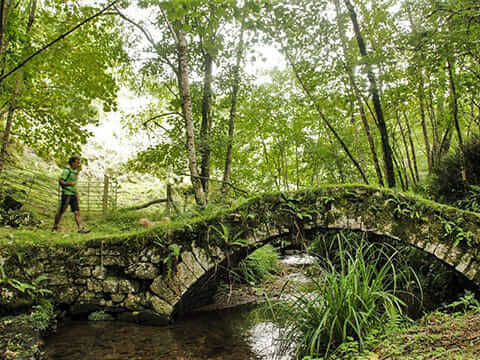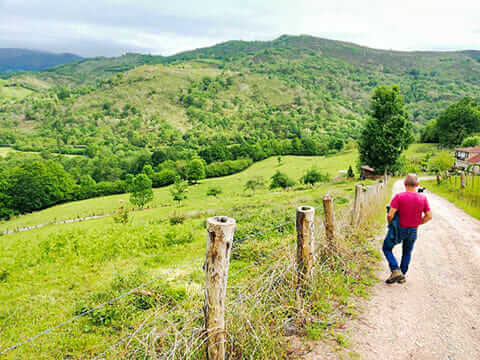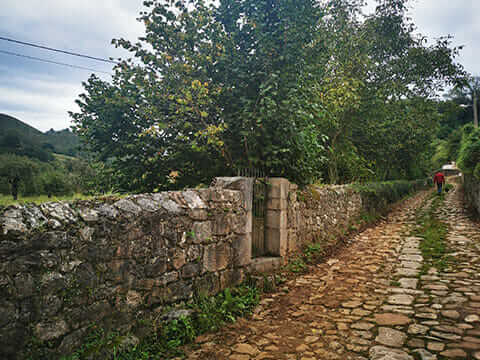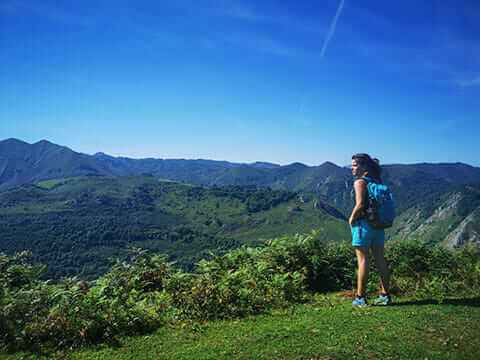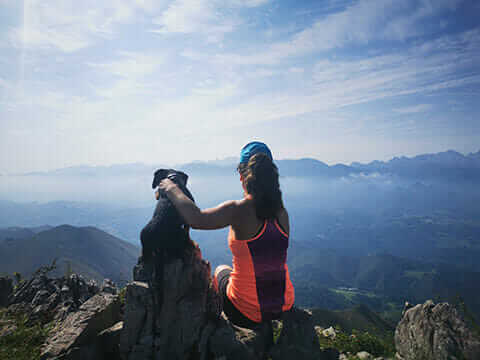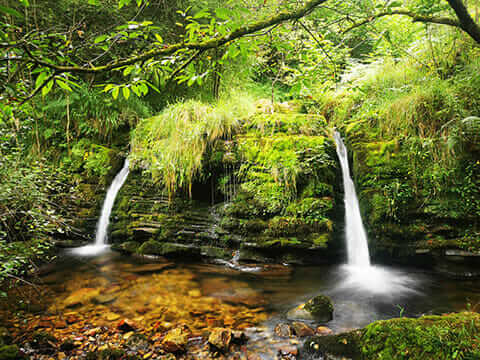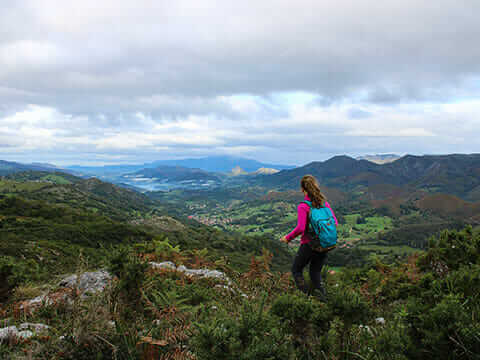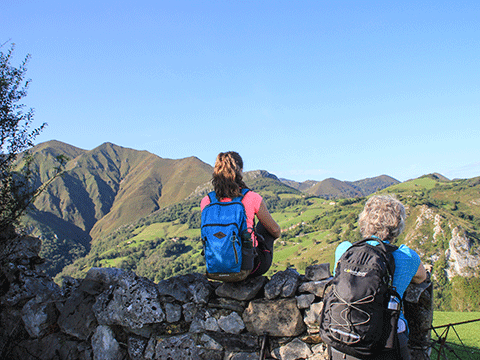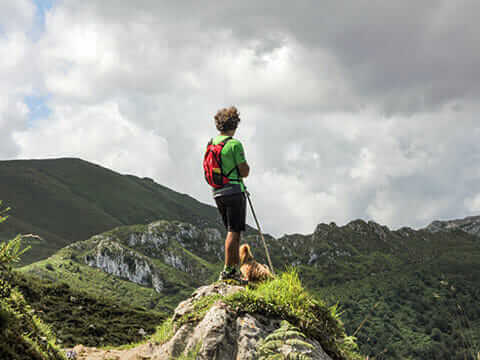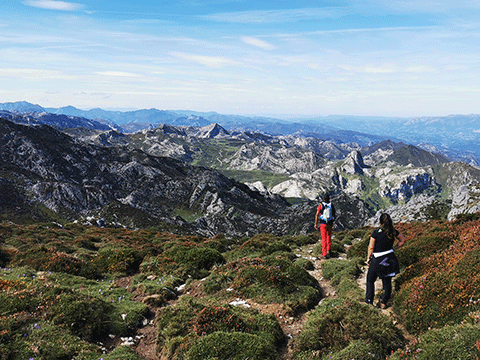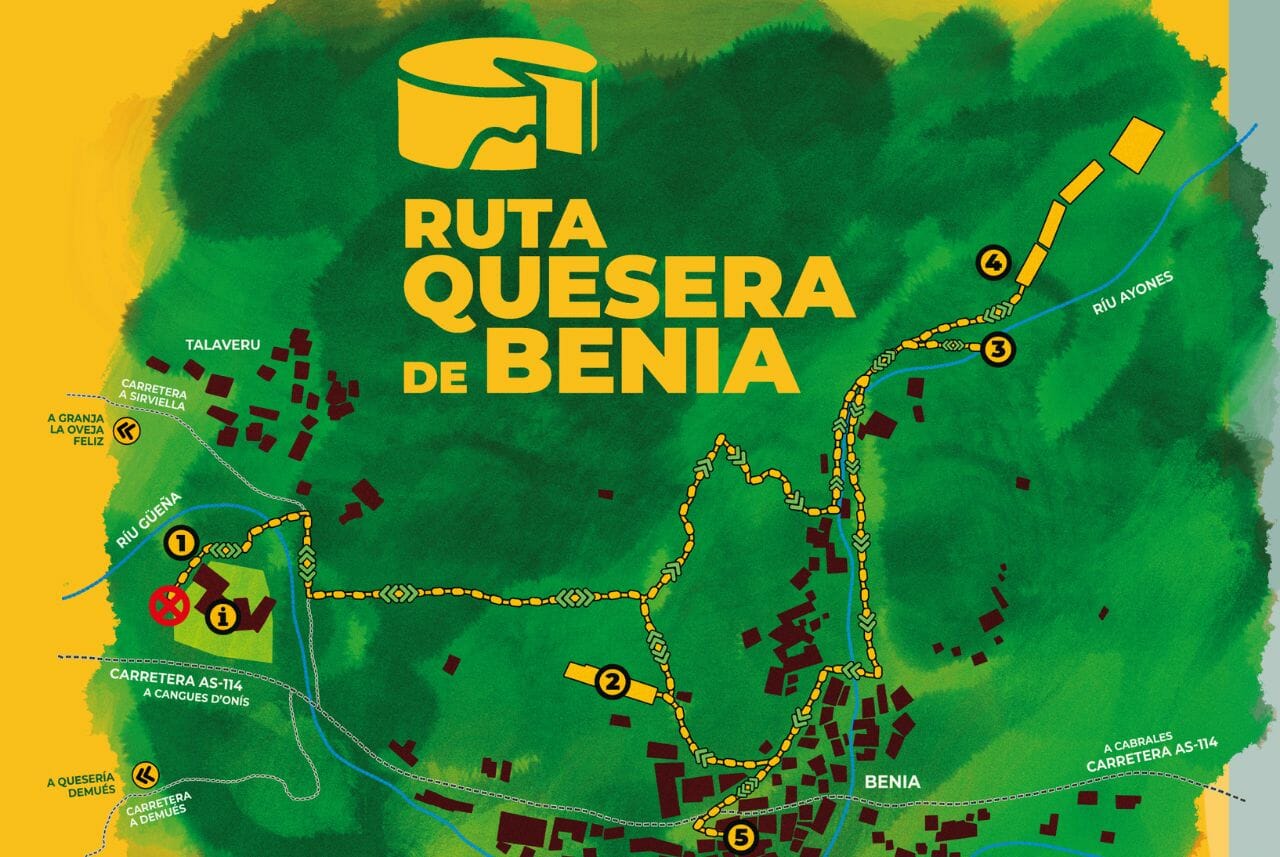 Looking for hiking trails in Asturias?
In Onís you will find some of the best hiking trails in Asturias. An uncrowded environment that will delight nature lovers.
To make it easier, we have divided our hiking routes by difficulty.
Greens (easy hiking trails), ideal for families, with children or if we are not in shape.
Yellow (intermediate hiking routes), ideal if we want a greater challenge, with more distance but without being very demanding.
Red (difficult hiking routes), with hiking routes for experienced people, being much longer both in distance and duration.
And when you complete all our hiking trails in Asturias you can venture into the high mountain routes, in which you will travel through the heart of the Picos de Europa in an environment that will leave you impressed.
Family Routes
Simple routes to enjoy with children or for a quiet walk
Listen to the birds, find a cave, discover a mill… Take a walk and don't miss anything in Onís!
Medium Difficulty Routes
Low to medium-difficulty hikes for hikers
Walk around Onís on foot! Climb the Hibeu, listen to the murmur of the Tabardín river or enjoy beautiful views of the Cuera.
Mountain Routes
Routes for experienced mountaineers
Ascend to our summits, walk through our sheepfolds and enter the heart of Picos de Europa from Onís.