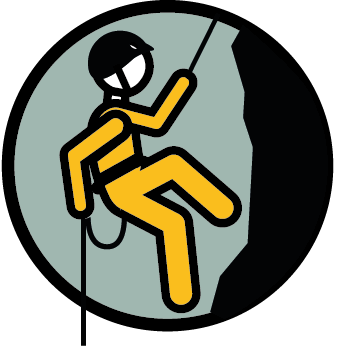 Climbing in Onís
Practice climbing in our school in Covascares.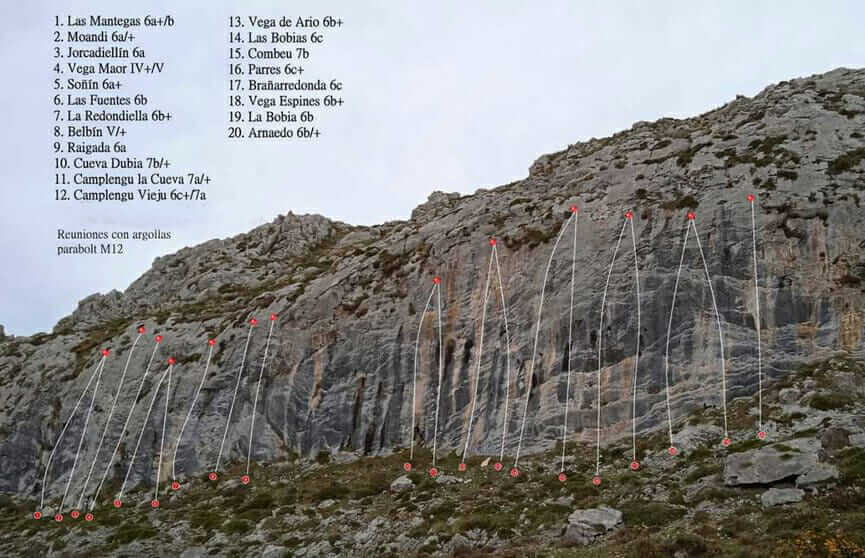 The wall is south facing and overlooks the Picos de Europa. It has 20 routes between 14 and 22 m on good abrasive rock with good grip. In honor of the council, the roads are named after pastures and shepherds' sheepfolds, such as Belbín, Soñín, Moandi, Ario or Las Mantegas.
Difficulties range from V to 7b, up to 25 meters in length, and are equipped with M12 expanders, in addition to belays with eyebolts. With different levels of difficulty, it is suitable for all types of climbers.
Access is via a well-maintained trail from the Avín campsite to the Cueva Rota or Cueva Oscura (Dark or Broken Cave).
Characteristics and Recommendations
S-SW orientation. Avoid hot summer days.
20 lanes. Difficulties between V and 7b.
The use of helmets is recommended, as there may be goats moving rocks.
An anchor line is needed to pass the rope.
Access and parking
Access by trail from the Avín campsite.
NOT suitable for caravans, both for the type of road surface and the width of the passage.
The track and parking lot are shared with the cattle breeders and cheesemakers. It is important not to park next to the entrance, as it is a passing area for vehicles with trailers. Be respectful of the local inhabitants!