Hiking trails
Tours to enjoy our nature and traditional culture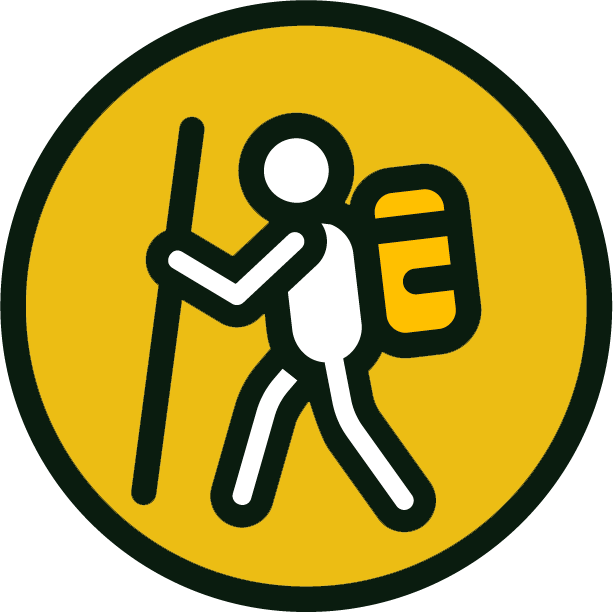 Hiking route
Length: 10 km : 10 km : Approximate time: 4.5 /5 h : Difficulty: Medium : Type: One way/return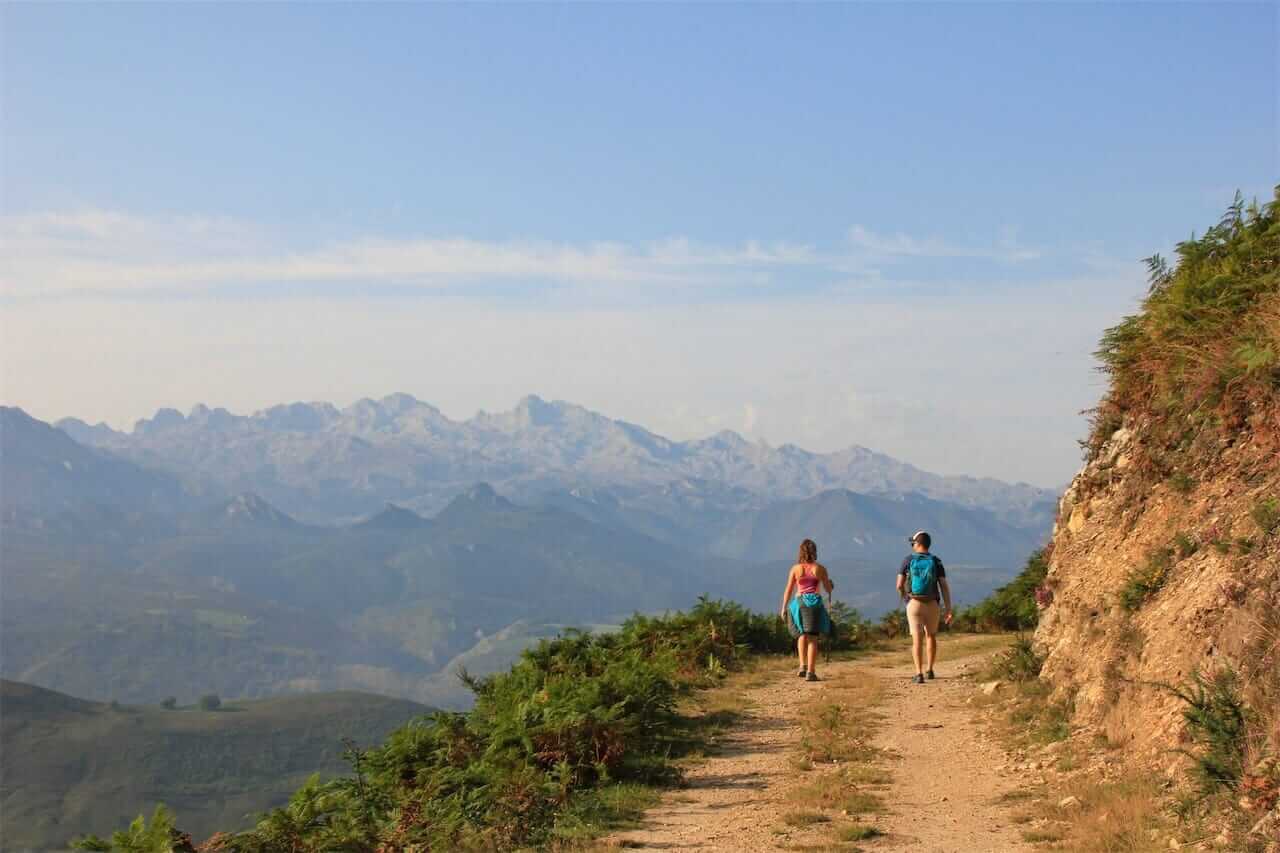 Enjoy an unforgettable panoramic view of the council of Onís and adjacent mountains from a classic of Onís: the Picu Ibeu (also Hibeo), at 868 m altitude. The first part of the route runs along a concrete and gravel track that climbs steadily up to the Collada Pozabal, where you will see a paddock for livestock. Pass the cattle fence leaving it on the left and continue along a path that passes by an artificial pond. The stone milestones and orange arrows will lead you to the summit of Pico Ibeu which is accessed from a fork that is the antechamber to the summit.
This ascent will be rewarded by unforgettable views of the Central and Western massifs of the Picos de Europa, the Cantabrian Sea and the Sueve and Cuera mountain ranges. A true 360º show, wherever you look you will enjoy unique panoramic views.
Once at the top, take your time to enjoy and breathe fresh air. The descent will be made by the same route, back to the Robellada.
Nearby localities: La Robellada.
Landscape: panoramic view of the southern area (council of Onís, Picos de Europa), northern area (marina,
council of Llanes), east (Cabrales) and west (Sueve mountain range, Picu Monfrechu) and its green valleys.
Basic data
Home: La Robellada
End: La Robellada
Length: 10 km
Approximate time: 4.5 / 5 hrs
Type of route: Round trip
Unevenness
Elevation gain: 530 m
Downhill elevation gain: 530 m
Maximum altitude: 868 m
Type of road surface
combination of asphalt (going in and out of town), dirt/ gravel roads and
gravel, trails, limestone (along the ridge there is a more technical section), country roads.
Some skill is required to walk the ridge.

Once on the Picu, the route may not be comfortable for people with vertigo, although it is true that there is the possibility of walking parallel to the ridge, through a less exposed lower part.
Severity: 2 | Orientation: 2
Difficulty: 3 | Effort: 3


RECOMMENDATIONS
Carry enough water for the entire route, as there are no drinking water fountains along the route, nor a bar in La Robellada.

Wear comfortable hiking boots that protect the ankle, especially in the area of the Ibeu ridge.

There are areas with low brush, so detachable long pants in summer or gaiters can be a good protection.

Poles can be very useful in the more technical areas.

Wear warm clothes for the higher altitudes and in summer, also a hat and sunscreen.