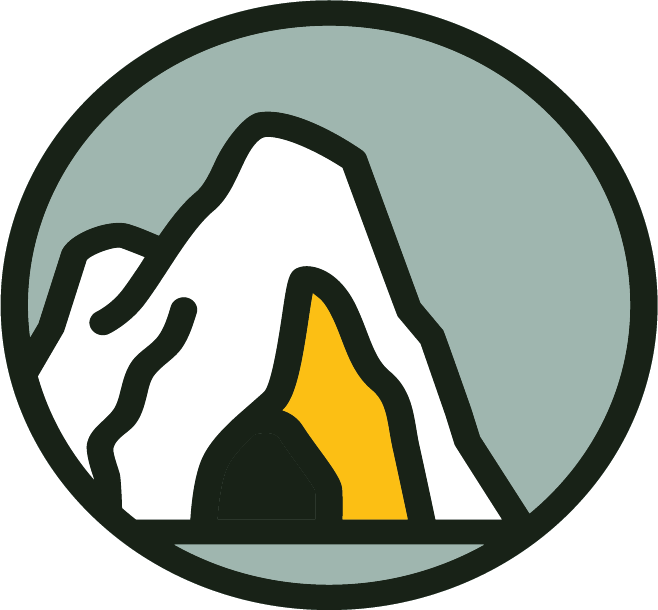 About 45,000 years ago the Picos de Europa were covered by ice. The ecosystems and species at that time were very different from today's. Large animals such as mammoths, saber-toothed tigers and large elk inhabited our region. In Onís we proudly keep a valuable fossil skeleton of a prairie rhinoceros, unique in its species.
A surprising museum on glacial fauna
The interpretation center of the glacial fauna of Onís is a spectacular museum inside a natural cave, the Cuevona de Avín. During your visit you will learn, in a didactic and immersive way, what life was like in the Picos de Europa thousands of years ago.
On a journey through time you will walk through the Cave accompanied by life-size replicas of animals of that era: woolly mammoth, saber-toothed tiger, giant elk, a female and a baby woolly rhinoceros and even three neradental.
A complete prairie rhinoceros fossil
The complete skeleton of the small prairie rhinoceros preserved in La Peruyal Cave is a valuable testimony of the fauna that inhabited the Picos de Europa during the last ice age.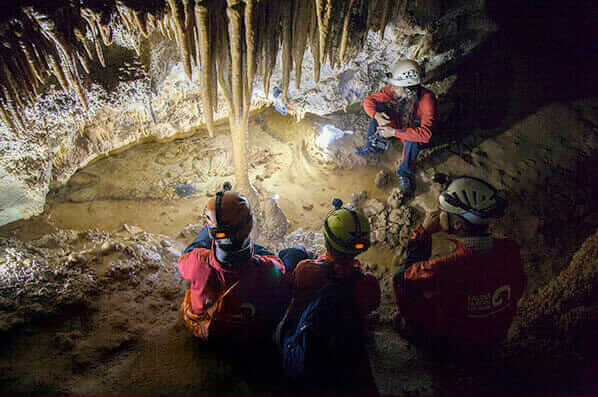 It was discovered in the 1970s and the people of Onís fought for its maintenance in the cave itself. Initially it was thought to be a cave bear but, in 2001, studies derived from the extraction of a skeletal cast and analysis of its bones and teeth identified it as a steppe or grassland rhinoceros (Stephanorhinus hemitoechus).
It is a hatchling that, probably in search of water, fell to the bottom of the hollow. Thanks to the conditions of the cavity, it has been preserved fossilized in perfect condition until today.
To ensure the conservation of the fossil, the cave can only be visited in guided groups, accompanied by specialized personnel. It is an activity of adventure and knowledge of the paleontological heritage that does not leave indifferent.
Avín Glacial Fauna Center
A truly unique museum! Travel back in time inside a natural cave with replicas of Ice Age animals.
Caving in La Peruyal
Visit with expert guide and speleology equipment to the Peruyal Cave to see the fossilized skeleton of the prairie rhinoceros. Become a paleontologist for a day!