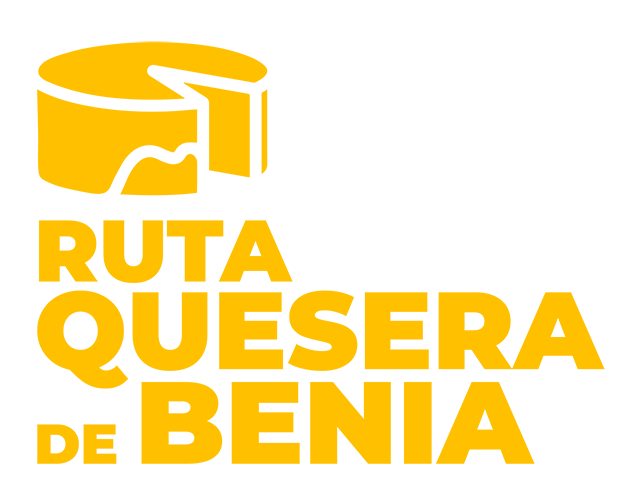 Visit llagares, farms, cheese dairies, caves and stores.
Discover the cheese and meat 100% local, 100% Onís

We invite you to immerse yourself in the cheese world of Onís through a simple circular route of 3km where you will discover cheese dairies, farms, caves and cider mills linked to our most deeply rooted traditions. And to top it all off, stroll through the Benia square, where you can buy and enjoy our spectacular Gamonéu DOP cheese in stores, cider houses and restaurants.
Followroute in WIKILOC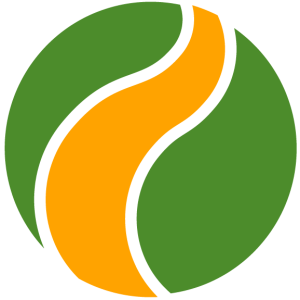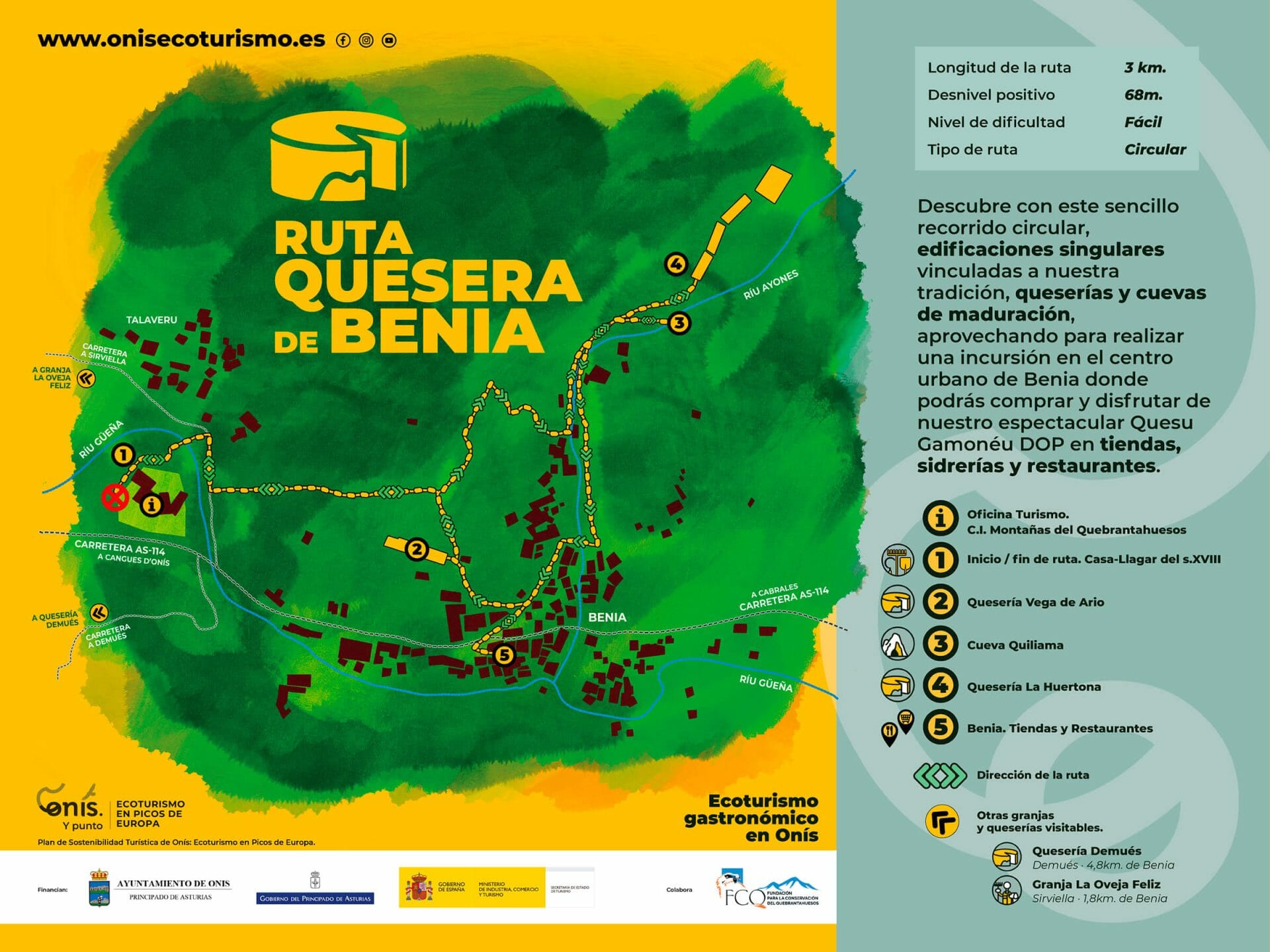 Start of route / Casa Llagar del Siglo XVIII (Equipment pending completion)
Vega de Ario Cheese Factory
La Huertona Cheese Factory
Benia. Stores and Restaurants
Mouse over the numbers on the map for more information. Click on them to see the details of each one.
Where?
The Cheese Route of Benia de Onís begins at the mill located next to the Bearded Vulture Mountains Visitor Center.
How long does it last? 3 km in length and time depends on how much time you spend on the way enjoying the scenery, visiting a cheese factory or shopping in Benia de Onís.
When can it be done? All year round
Is it suitable for families with children? Yes
Join Rosina on a journey through the world of Gamonéu cheese.
A PIONEER IN THE PRODUCTION OF GAMONÉU CHEESE
Discover how the life of our shepherds was, and still is, how our Gamonéu cheese is made and how our 100% locally produced meat tastes; 100% Onís.