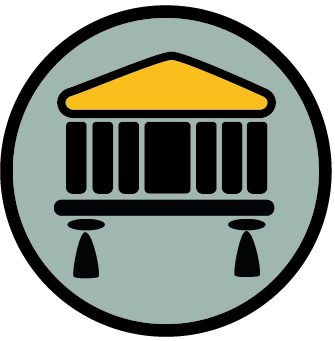 The Güeña Valley and our towns
Onís is a high altitude municipality. Here the relief only relaxes in the valley of the river Güeña, which runs through the municipality from east to west, receiving its tributaries on its journey to the river Sella.
In the valley and its fertile plains are located most of our picturesque villages, completing a peaceful landscape that you will enjoy away from the crowds.
The capital of the municipality

On the banks of the Güeña is Benia, our capital, with a pleasant square, the gothic church of Santa Eulalia and interesting mansions. In Benia you will find all the services you may need, as well as a good offer of accommodation, bars and restaurants where you can have a drink and taste our delicious gastronomy.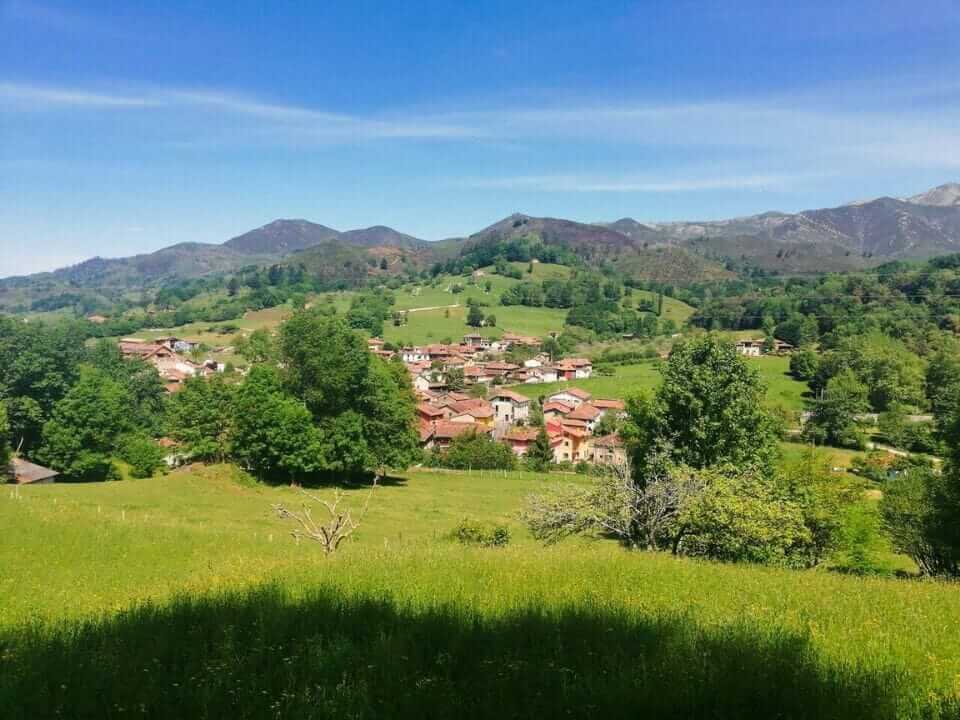 Discover the Güeña Valley and our villages
Whether you are coming from Cabrales or Cangas, you will enter Onís along the AS-114 road, which runs through the valley. From here there are detours to the hillside villages, where life is peaceful and we have maintained our traditional architecture and culture.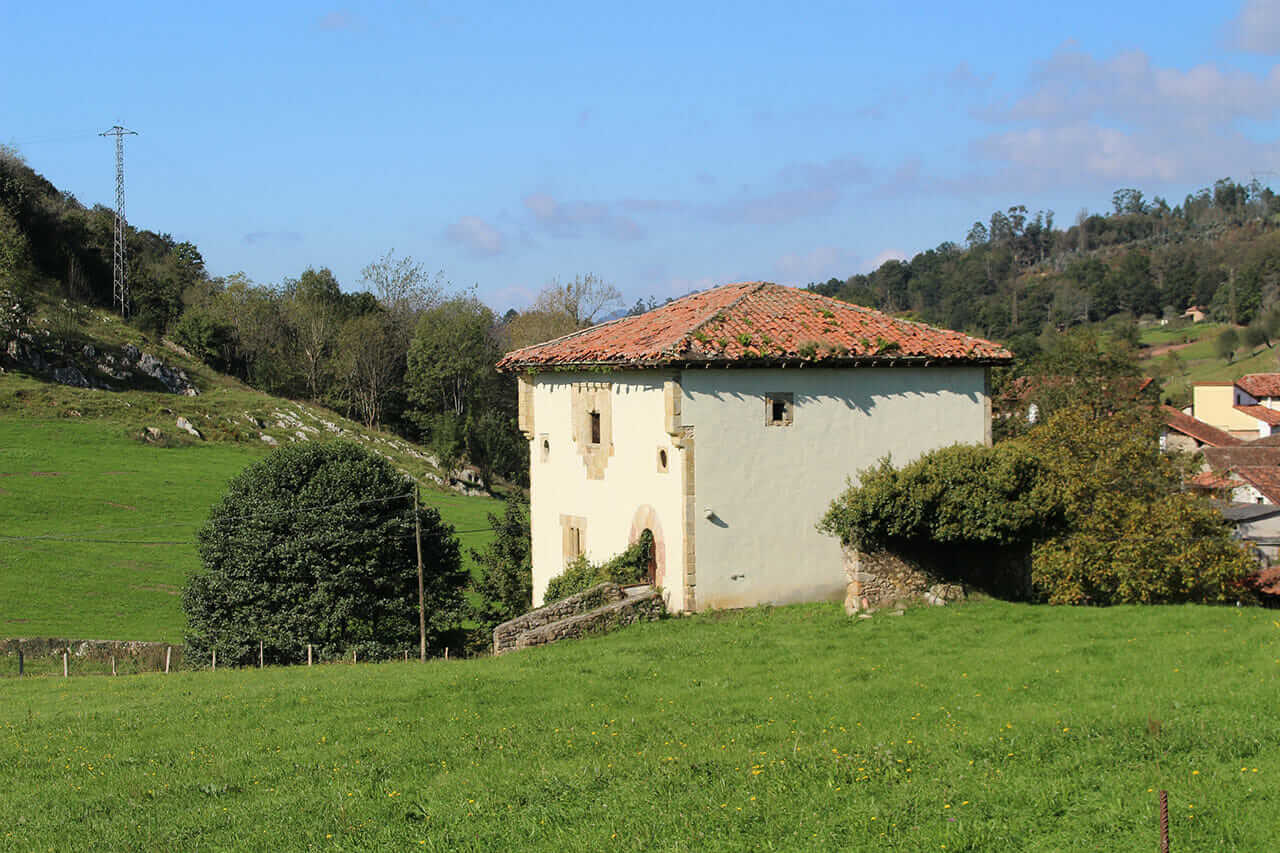 Villar, Sirviella and Talaveru
Manor houses and medieval tower
From Cangas you will first find Villar, with beautiful examples of rural constructions, large houses with corridors and some dovecotes. From Villar the detour to Sirviella, with its magnificent medieval tower. From there you can continue to Talaveru, which preserves magnificent mansions of the seventeenth and nineteenth centuries.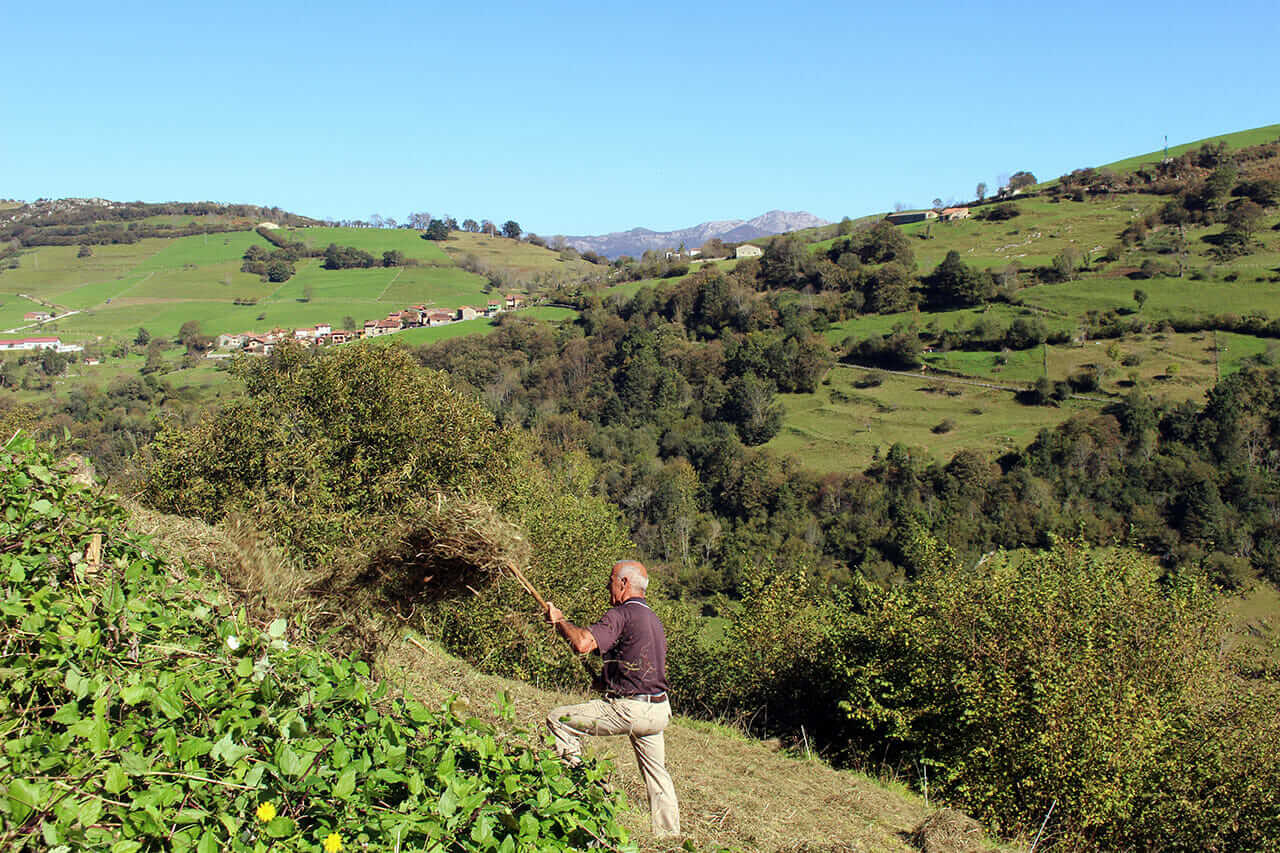 Bobia de Abajo y de Arriba, Demués and Gamonéu de Onís
Mountain villages at the foot of the Picos de Europa
At the entrance to Benia there is a detour to the south, which ascends to the charming mountain villages at the foot of the Cornión massif of the Picos de Europa: Bobia de Abajo and de Arriba, Demués and Gamonéu de Onís. Demués and Gamonéu are our gateway to the heart of the Picos de Europa, with routes for walking or cycling that have nothing to do with the overcrowding of other areas of the National Park.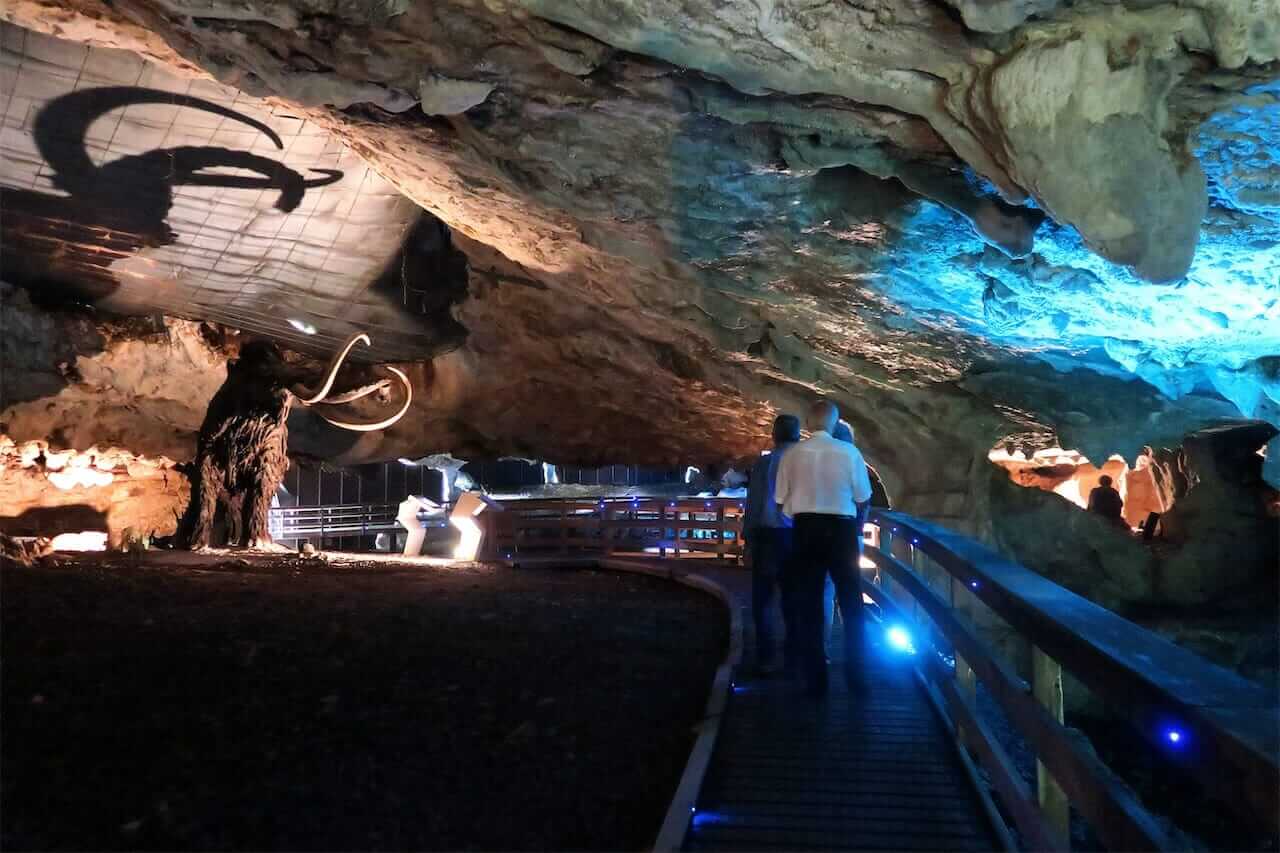 A trip to the glacial era in the Cavevona
From the main road, once past Benia in the direction of Cabrales, you cross Avín, with its Cuevona, a natural cave where you can travel back to the glacial era. The Cuevona houses the glacial fauna museum, with replicas of the fauna that inhabited Onís in the Ice Age and a complete skeleton of a woolly rhinoceros, unique in its species.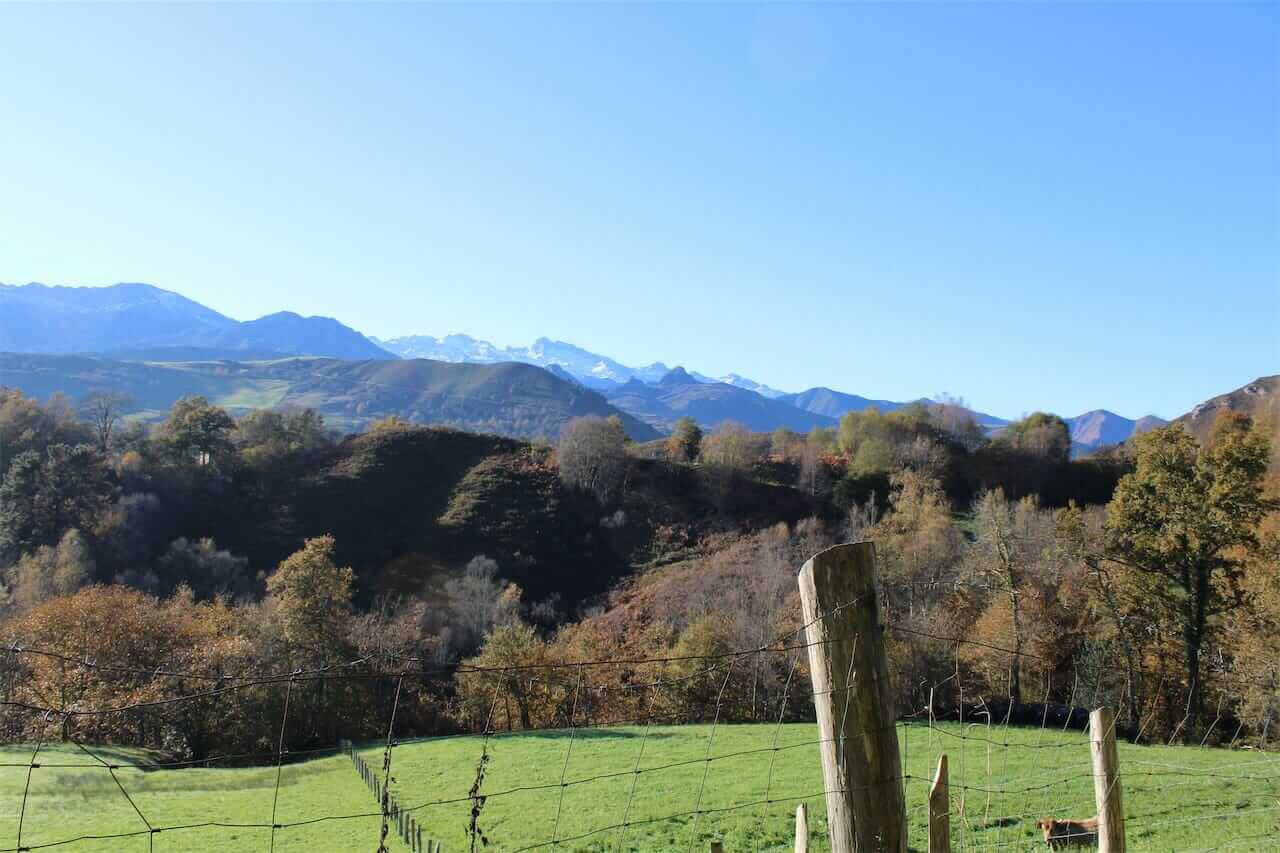 La Robellada and El Pedrosu
Meadows and villages on the valley slopes
On leaving the council towards Cabrales we still have to travel the local road that will take us to La Robellada and El Pedrosu, with its hermitages and traditional buildings in a peaceful landscape, dotted with meadows for livestock and overlooking the valley and the Picos.
Bars and Restaurants
Restoration in Onís
Route of the manor houses
A walk through our architecture
Pepín Route
An Asturian flavor experience
The Happy Sheep
Family fun