Family routes
Easy walks to discover Onís
This route has NO physical signage yet, but you can follow it digitally by downloading the track on your cell phone or GPS.
Family route
Length: 4.4 km | Approximate time: 1-1.5 hours | Difficulty: Easy | Type: Circular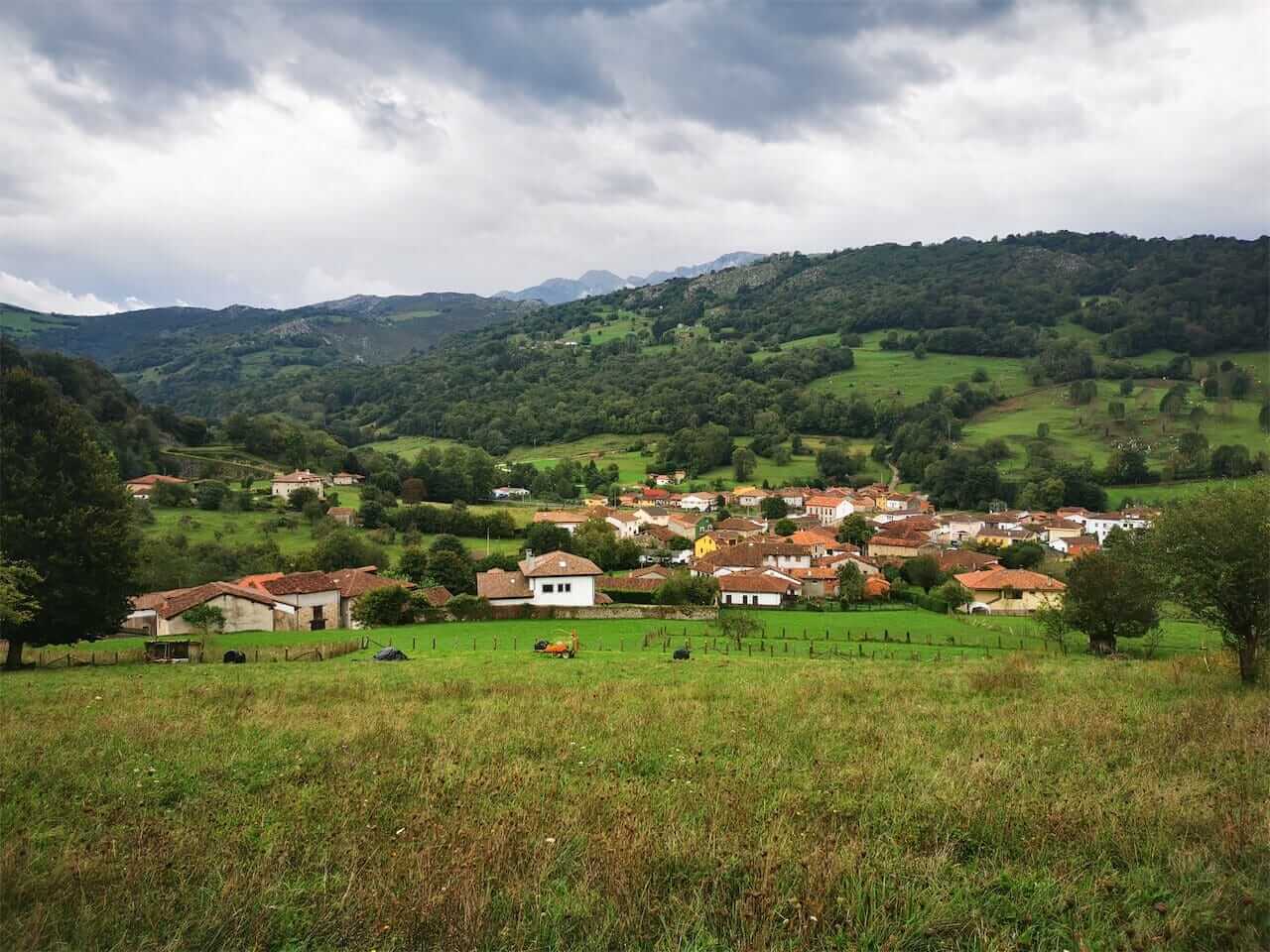 A circular walk through the surroundings of Benia de Onís, the capital of the council. Caves, meadows, cheese dairies, rivers, cobblestone roads, limestone walls with years of history, forests and, of course? NATURE without going far from the village of Benia. Suitable for all ages although with some steep sections.
The route starts in the town of Benia (near the Town Hall) and heads north through the area behind the Hotel Maria Manuela. There begins a trail that passes next to the Vega de Ario Cheese Factory, which offers guided tours of its facilities and a recreation of a shepherd's hut in the Picos de Europa.
Following the track to the right, and then continuing along a small stretch of road, you will reach the Quiliama Cave, one of the natural caves where the famous Gamonéu cheese is matured. The front part of the cave entrance is a real haven of peace next to the river, with a lush forest and hidden limestone cavities.
For the second part of the route you will have to cross with caution the AS-114 road and continue along tracks that will take you back to the starting point.
How about some cider culetes with a tapa of Quesu Gamonéu in Benia square as a reward for this route?
Nearby places: Benia de Onís.
Landscape: Benia village, rivers, caves, forest.
Basic data
Starting point: Town Hall Square, Benia de Onís
End: Town Hall Square, Benia de Onís
Length: 4 .4 Km
Approximate Time: 1-1.5 hours
Type of route: Circular
Unevenness
Elevation gain: 230 m
Downhill elevation gain: 230 m
Maximum altitude: 282 m
Type of road surface
combination of asphalt, dirt/gravel/concrete tracks, trails.
Suitable for children from 5 years old.

Severity: 1 | Orientation: 1
Difficulty: 2 | Effort: 1


RECOMMENDATIONS
We recommend bringing water and sunscreen in summer, especially for children. The route itself does not involve any difficulty.
Wear comfortable shoes
Caution when crossing the AS-114 road.