Mountain routes
Ascents and hikes on our summits and in our sheepfolds.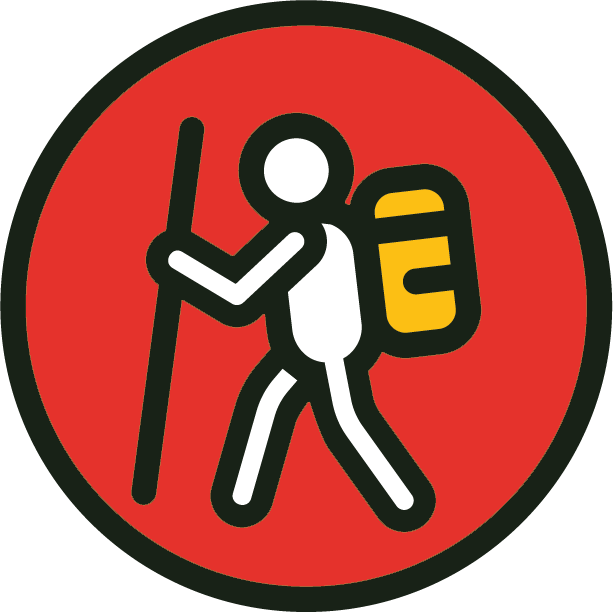 Mountain route
Length: 14.6 km | Approximate time: 6.5 h | Difficulty: Medium-High| Type: Circular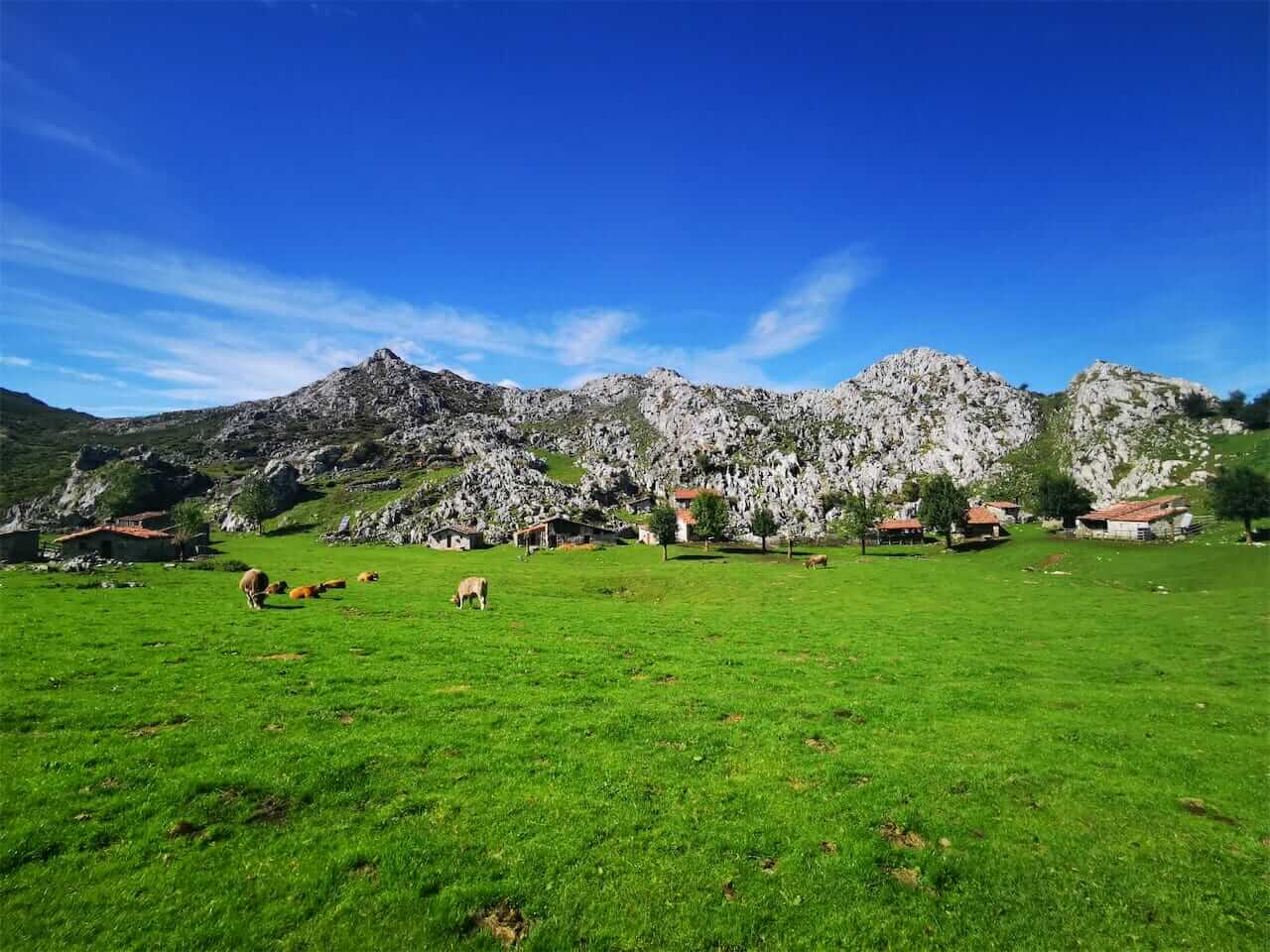 This route runs partially along the Ruta de la Reconquista (GR-PNPE 202), but only for the first 6.5 km. From this point, past Vega Maor, it heads north towards Vega las Fuentes.
During the tour we pass through some of the most beautiful and emblematic sheepfolds of the Concejo de Onís; Soñín, Belbín, La Güelga, Arnaedo, Vega Maor, Camplengo, Vega Espines and Braña Redonda.
One of the most spectacular views of the peaks and channels of the Western Massif can be found at Vega Maor.
While walking you can get into the skin of the shepherds of the Picos de Europa, who for decades, have devoted themselves body and soul to the care of their livestock and to the elaboration of the Gamonéu Cheese of Puertu.
Nearby localities: Gamonéu.
Landscape: panoramic views of sheepfolds, Cantabrian coast, Cangas de Onís, Onís, Cabrales, Picos de Europa.
Basic data
Start: Majada de Soñín
End: Majada de Soñín
Length: 14.6 km
Approximate travel time: 6.5 hrs
Type of route: Circular
Unevenness
Elevation gain: 1,063 m
Downhill elevation gain: 1,063 m
Maximum altitude: 1,500m
Type of road surface
trails of all types, country roads, gravel tracks.
High mountain route with a lot of unevenness. Experience hiking in mountain areas, good physical shape and digital tracking skills are required.
Severity: 3 | Orientation: 2
Difficulty: 3 | Effort: 3


RECOMMENDATIONS
ATTENTION. This route is not physically marked and at some points there are no trail markers so it is ESSENTIAL to follow the track digitally from your cell phone or GPS device.
Respect the regulations and recommendations of the National Park.
Respect the domestic livestock that you are likely to encounter at some point along the route.
Bring enough water, sunscreen and a hat to protect you from the sun and wind. Also warm clothes and raincoat. In the mountains, the weather can change abruptly.
Use poles to help you on descents and rocky or muddy areas, and waterproof hiking boots to protect your ankles from getting wet.
Perhaps on this route you will find a mastiff dog protecting the livestock. These animals are working, so do not approach them to pet or feed them, nor allow them to follow you and leave their herd. They are NOT abandoned, they are simply doing their job. Avoid approaching livestock and in case cows, sheep or goats are interrupting the path, try to go around them and move as far away as possible. And if you go with your own dog, ALWAYS LEAD IT ON A LEASH. Remember, you and your dog are the intruders, he is on his own turf and doing his job.