Hiking trails
Tours to enjoy our nature and traditional culture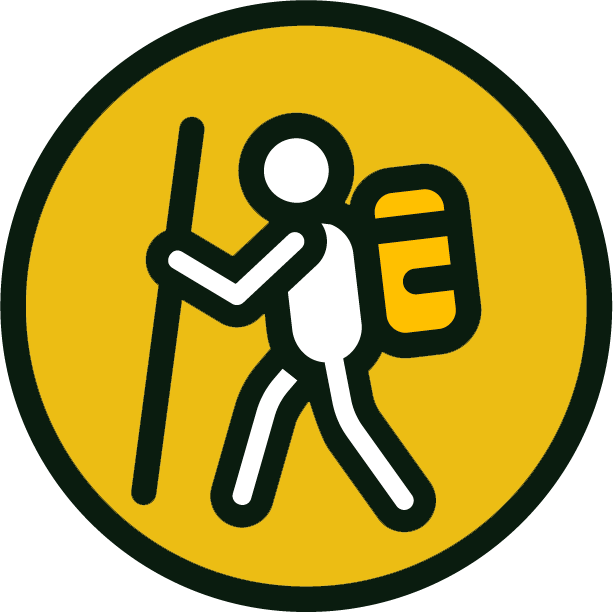 Hiking route
Length: 8.2-10 km | Approximate time: 4-5 h | Difficulty: Medium | Type: Circular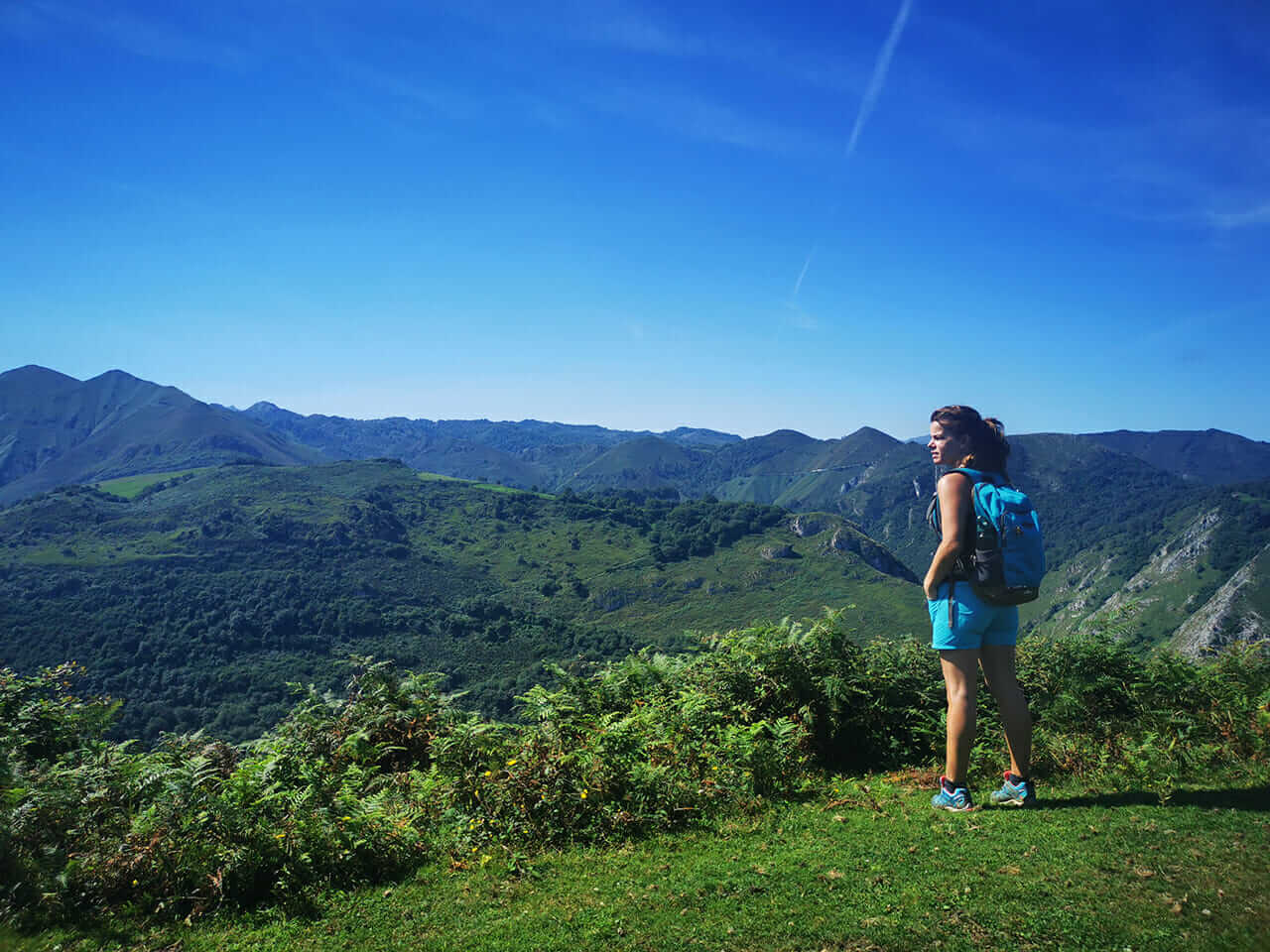 A varied hiking route through villages, pastures, old roads and forests with exceptional views of the Concejo de Onís.
The route starts at the Church of Santolaya (Benia de Onís) and initially follows a path uphill to the base of Cuetu Grande. Climbing to the top of this peak is worthwhile for its magnificent panoramic views.
The first village you will find is Bobia de Arriba, from where you can access the Llanu Miyar Recreational Area, a viewpoint that offers magnificent views of this green corner of Asturias.
There begins a continuous and easy descent back down a track that crosses the Pelamoru Forest .
Once on the main road, follow the old Ordenao road to Villar and from there along the sidewalk of the AS-114 to the starting point in Benia.
Nearby towns: Benia de Onís, Bobia de Arriba, Bobia de Abajo, Villar.
Scenery: charming alleys between pastures, villages of the council of Onís, panoramic views.
of the southern zone from the A.R. Llanu Miyar, forests. Panoramic view of the northern area if you choose to climb to the summit of Picu Cuetu Grande.
Basic data
Start: Church of Benia
End: Church of Benia
Length: 8 .2 km (10 km with optional ascent to Cuetu Grande)
Approximate travel time: 4 hrs standard route/ 5 hrs with ascent to Cuetu Grande
Type of route: Circular route
Unevenness
Elevation gain: 484m (+140 with ascent to Cuetu Grande)
Elevation gain downhill: 484m (+140 with ascent to Cuetu Grande)
Maximum altitude: 520 m
Type of road surface
Combination of grassy, stony trails; gravel or dirt tracks,
jackets.
RECOMMENDATIONS
We recommend wearing waterproof footwear, as some trails are muddy even in summer.
During the ascent there are some rocky paths, so you may need a walking stick to help you.
It is a good idea to bring warm clothing for the higher elevations. In summer, don't forget to wear a hat and sunscreen.
There are no drinking water fountains during the tour, so we recommend filling your water bottles at the fountain next to the church of Santolaya.
The Llanu Miyar Recreational Area is a good place to eat, with spectacular views.