Avín Glacial Fauna Interpretation Center
A journey through time that takes us 45,000 years back in time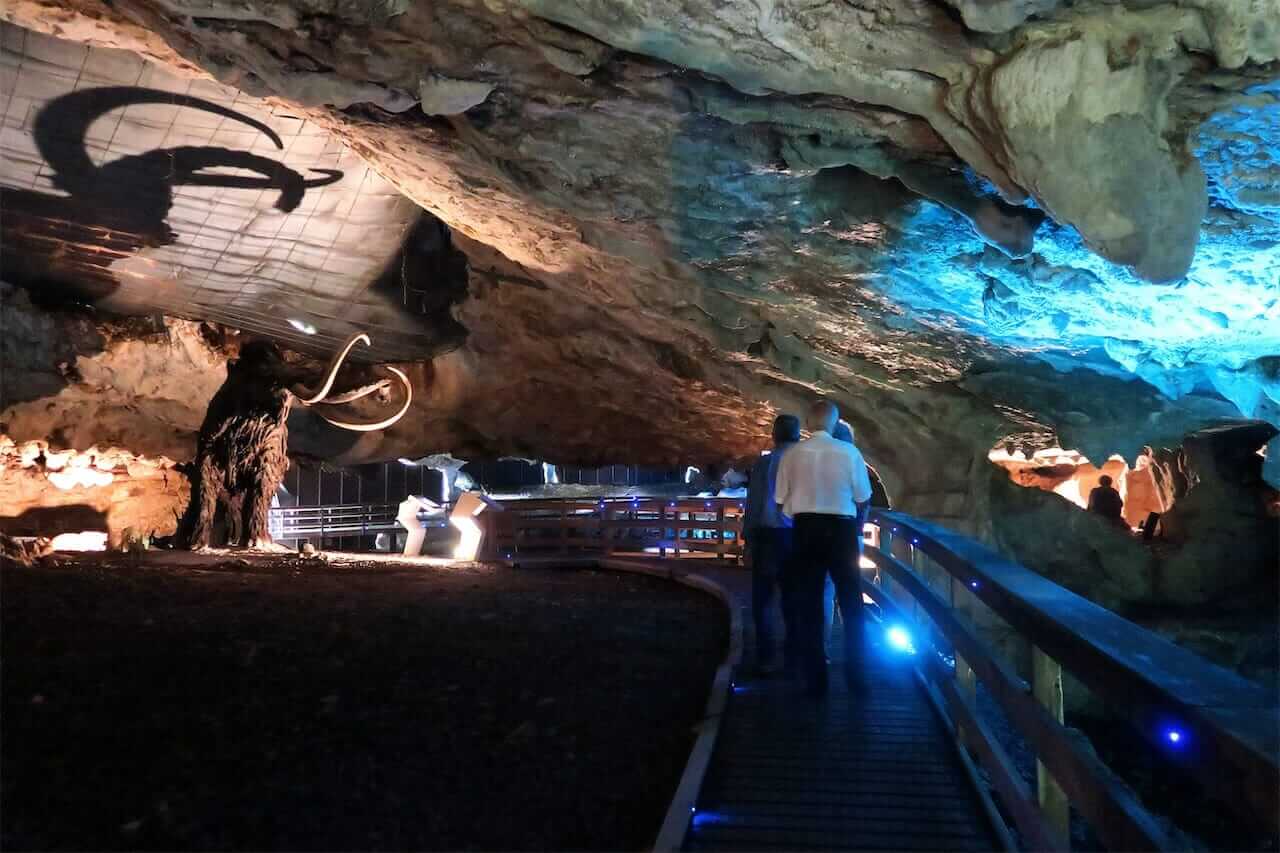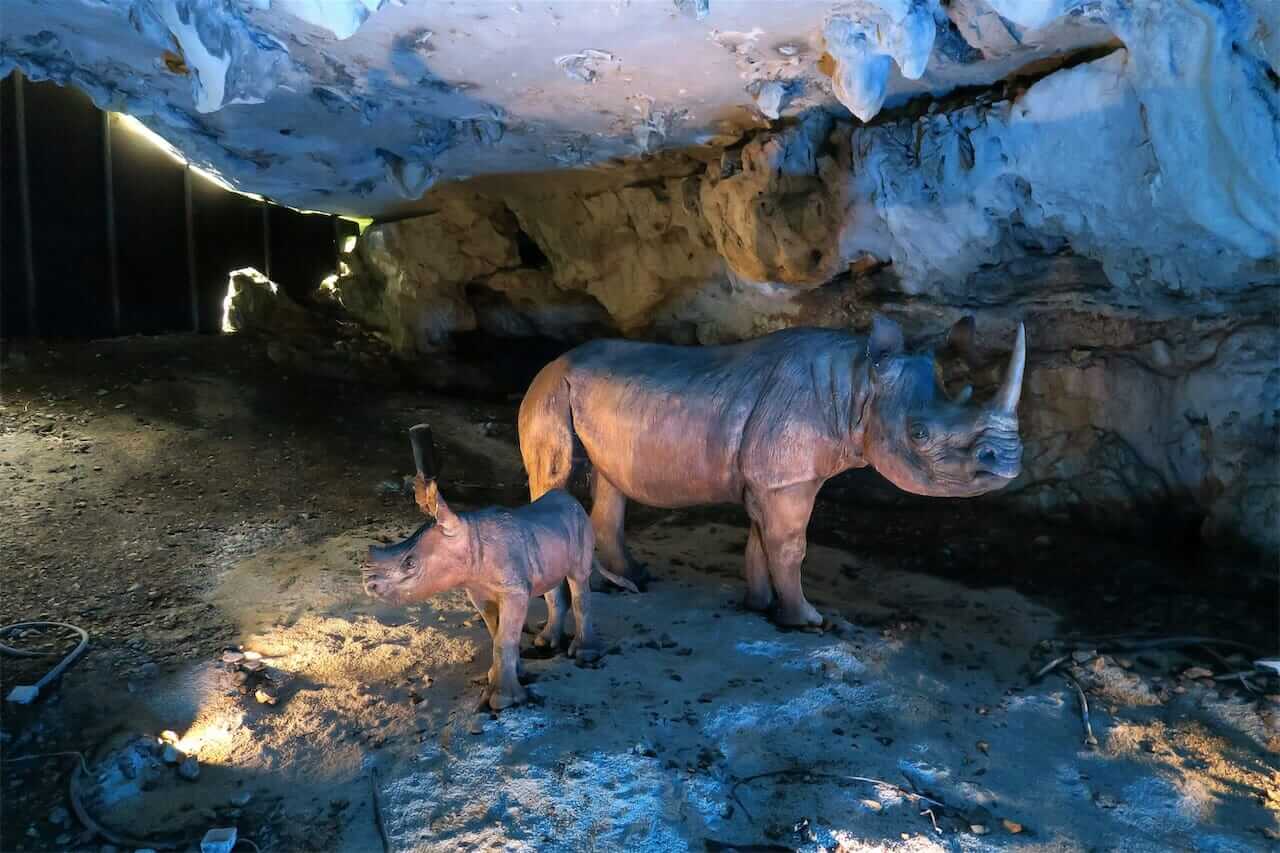 – Adults: 4 €.
– Children: 2,5 €.
Avín Cave
33556, Avín, Onís
The visit begins with a journey through time, through an animated reproduction that takes us back 45,000 years and shows us the glacial fauna that inhabited the region of the Picos de Europa.
THE CENTER
The Cuevona de Avín, in whose interior is located the Glacial Fauna Interpretation CenterIt is a large cavity with a small stream flowing inside.
In addition to its natural attraction, it has several life-size reproductions of the megafauna that inhabited the area during the Pleistocene.
Guided tours

Guided tours of the exhibition
The Glacial Fauna Interpretation Center offers a 45-minute guided tour of the interior of the Cuevona de Avín.
During the visit, life-size reconstructions of some of the extinct species that inhabited the area during the Pleistocene era are shown.. All of them present in the local fossil record.
Passes begin at the hour on the dot, so it is recommended to arrive at the entrance of the C.I. about 10 minutes before the time .
Caving in the cave of La Peruyal
Guided speleology activity for the whole family inside the Peruyal Cave, where you can see a real complete skeleton of a prairie rhinoceros, unique in its species!
The minimum age is 8 years old and the maximum age will depend on physical condition.
Two passes are organized for a maximum of 8 people.
The guides provide equipment: caving suit, helmet and headlamp.
Other caves activities and workshops
The CI offers specialized activities for school groups or more experienced individuals. He will show you interesting caves in the area such as La Cañada, Alda, Los Canes, El Molín.