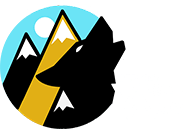 Your mountain refuge in Onís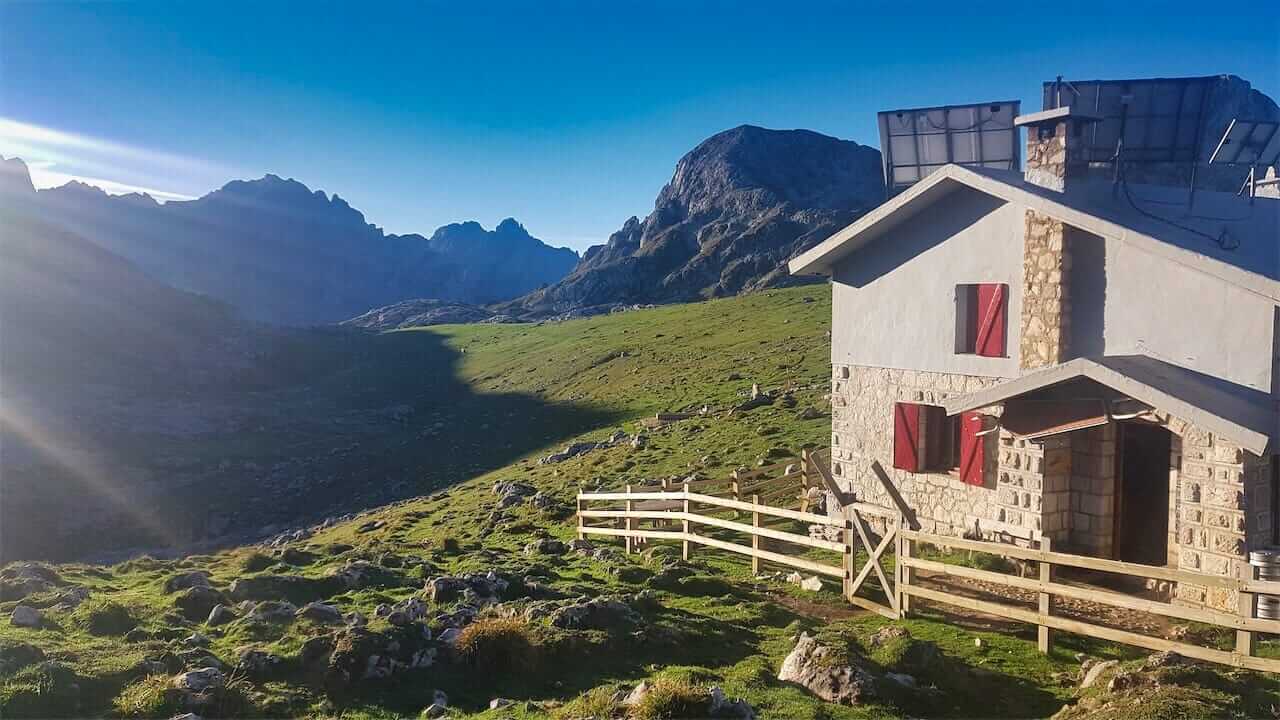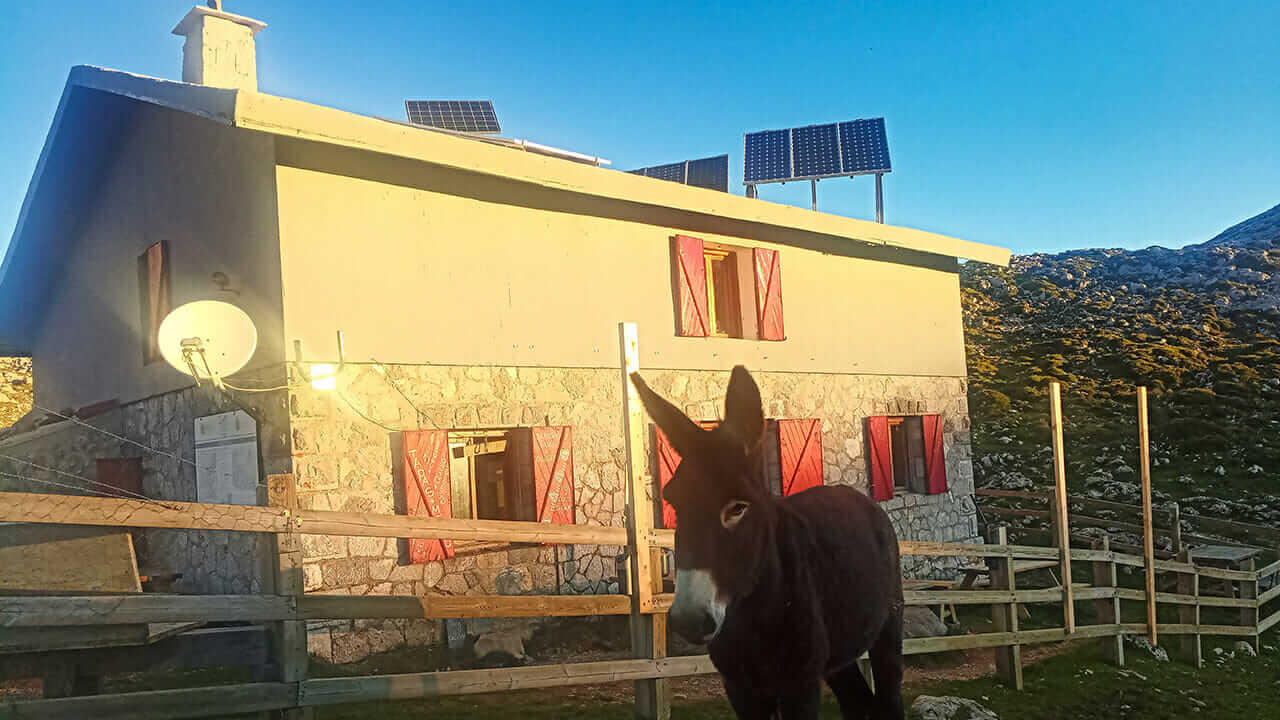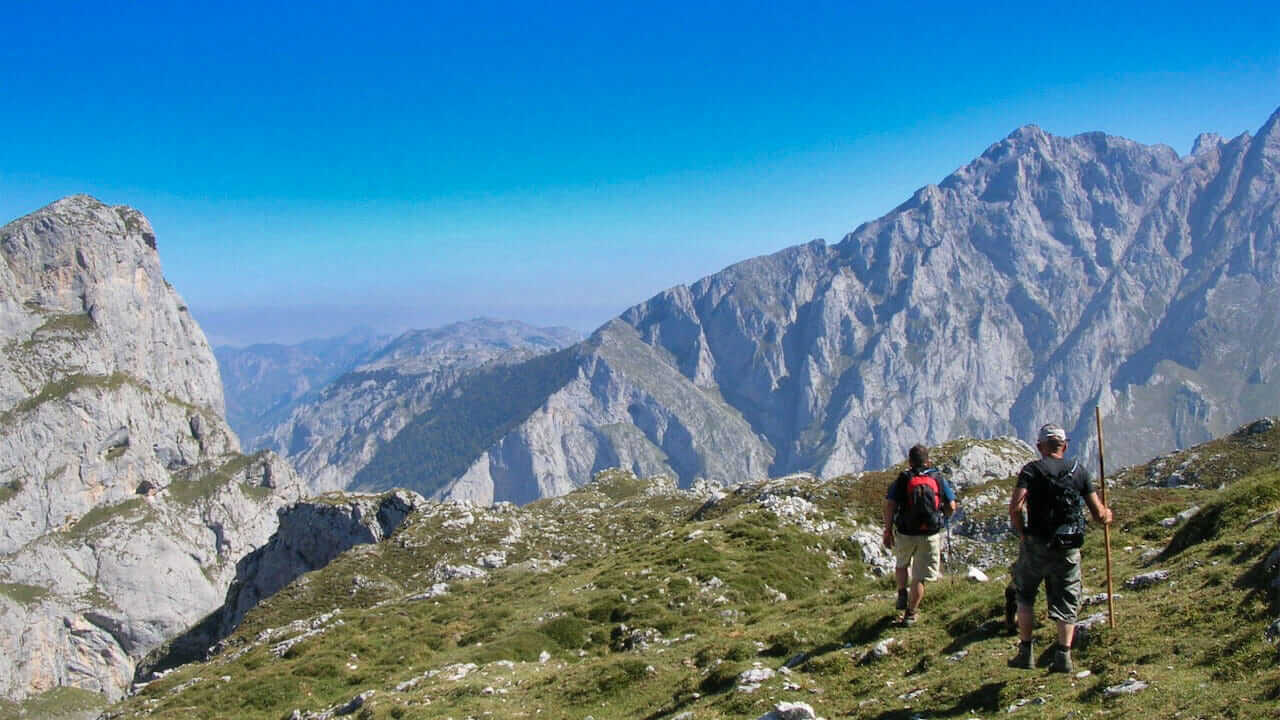 SCHEDULES
(confirm in reservation center)
OPEN
From the end of May to October 12
Easter
CLOSED
From mid-October to the last weekend of May
Vega de Ario Shelter
Western Massif of Los Picos de Europa
The Refugio del Marqués de Villaviciosa is a resting point for mountaineers who hike the western massif of the Picos de Europa.
THE SHELTER
It is located in the Vega de Ario, in the western massif of Picos de Europa, also called El Cornión.
It offers some of the best views of the central massif of Picos and the imposing peaks of Torreceredo, Llambrión and El Tesorero.
The most visited peaks from the refuge are El Jultayu (1,940m), Cuvicente (2,015m) and Verdiluenga (2,130m).
It is one of the shelters of the circular traverse of the Ring of Peaks.
ACCESS
It can only be accessed on foot.
From Los Lagos de Covadonga:
National Park Route PN-PNPE 4-Vega de Ario. (7.5 km/530 m elevation gain/leg)
From the Cares route (4 km/1200 m difference in altitude/one way)
From Demués (14 km/1.289 m/way). Route in wikiloc.
SERVICES
Overnight stays
It offers 2 dormitories of shared bunk beds with 40 beds in total. Bag obligatory
Food and beverage
Homemade dishes in which there is no lack of organic bread or gamonéu cheese.
Rest area
Living room with capacity for 40 people, with fireplace and heating, magazines, books and board games.
Bivouac area
Available when the refuge is closed. It has two elevated wooden platforms, with capacity for 8 people. There is a fountain to the south.
Communication
There is a landline telephone and cellular coverage in the surrounding area.
12 routes selected by the refuge rangers. Ascents to the most emblematic peaks and hikes through the most spectacular landscapes of its surroundings.
Official website of the Anillo de Picos.
115 km, 3 massifs, 9 refuges …A unique route through the Picos de Europa.
Official page of the National Park with all the information about regulations.