Cycling routes
Routes to enjoy Onís on our bicycles
Route in preparation
We are working on the conditioning of some sections of this route. It will soon be fully passable.
B4. MTB eastern Onís via Los Jos d'Alda



Cycling route
Length: 21.8 km : 21.8 km : Difficulty level : Moderate : 935 m ascent : 935 m Type : Circular
Itinerary: Avín – GR-109 – Canales – Pandiello – La Robellada – Benia – Avín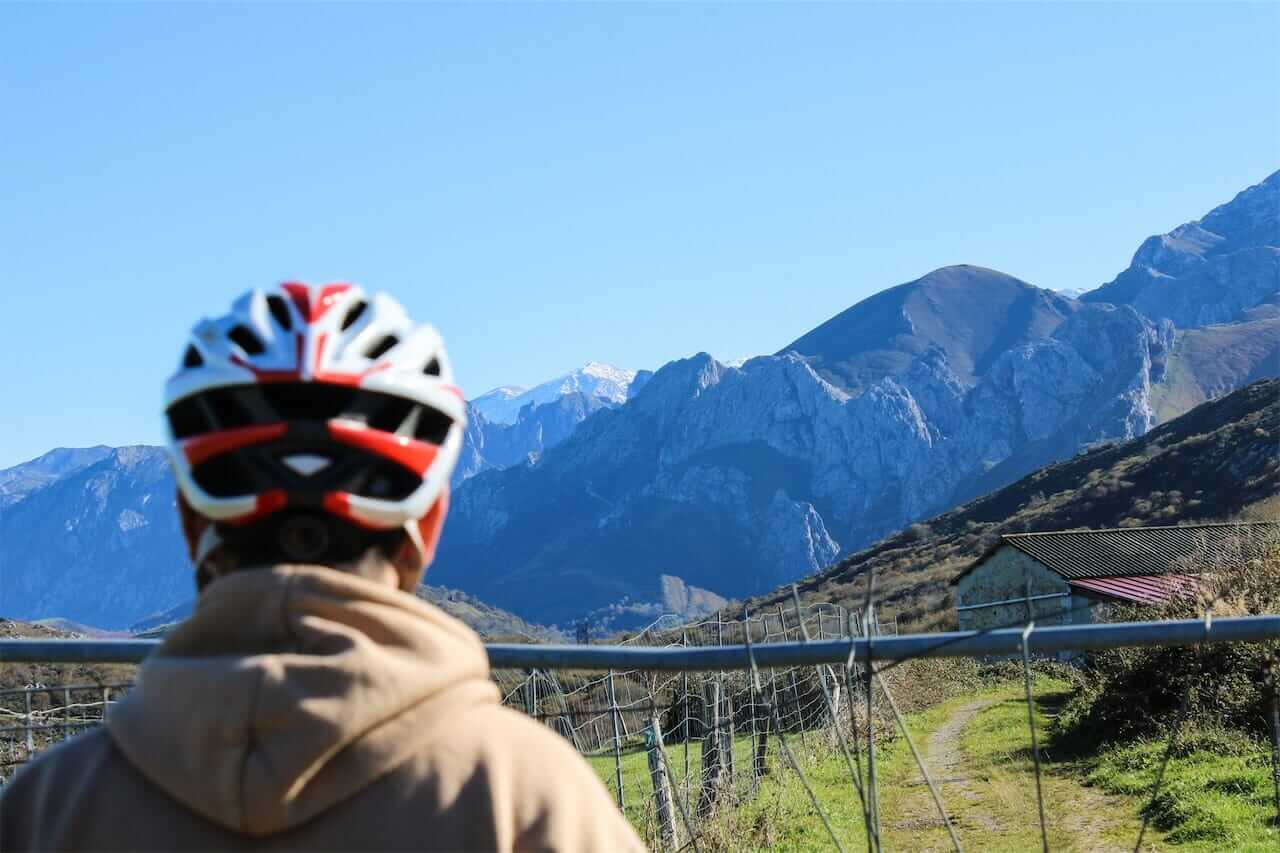 It is a very varied route whose most difficult part is at the beginning, when you climb 375 m from the campsite in just 2.5 km, on a concrete track. But once in the Collau'l Pandau, a very entertaining descent begins that is sometimes interrupted by small climbs.
After passing through a private property (WARNING; close gates!!!) you pass some dolines known as "Jos d'Alda" to reach the villages of Canales and Pandiellu (already in the council of Cabrales).
Passing by the Piedra de Raos, a place where a market was held in medieval times, we return to Onís along the AS-114 (only 800m and downhill) and the asphalted tracks and roads of Robellada and El Pedrosu, with a short mountain bike section in between.
Landscape: Panoramic view of the Sierra del Cuera, the sea and the eastern part of the Picos de Europa, with the Casañu River gorge in the foreground and the Picu de Urriellu behind. Typical karst landscape of Jos d'Alda where the abandoned copper mine "Delfina" is located. Countryside of the cattle-raising valleys, with scattered neighborhoods.
Basic data
Start: Curva La Pandiella Avín / Bearded Vulture Interpretation Center
End: Same as start
Length: 21.8 km
Elevation gain: 935 m
Maximum altitude: 580 m
Type of route: Circular
Type of road surface
Gravel agricultural tracks (with concreted sections) and tractor tracks through open country areas. A short stretch along the AS-114 towards the end, and stretches of paved interior roads, but with little traffic.


Important note: This route includes a passage through a private estate. It is VERY important to leave the gates closed to prevent the cows from escaping. And don't leave trash or scare the animals!!!!
RECOMMENDATIONS: Take enough water and some fruit or energy bar with you, at least to be able to finish the first steep climb before reaching Canales, where the first bar is located. Further on you will find other bars and restaurants at the Ortigueru, Benia and Avín traffic circle (at the end).