Cycling routes
Routes to enjoy Onís on our bicycles
B7. HB Circular from Sirviella around the Vega of Intriago




Cycling route
Length: 22 km : 22 km : Difficulty: Moderate : Difficulty level: 825 m : Type: Circular
Itinerary: Benia – San Martín – Mestas – Intriago – Corao Castillo – Llenin – San Martín – Benia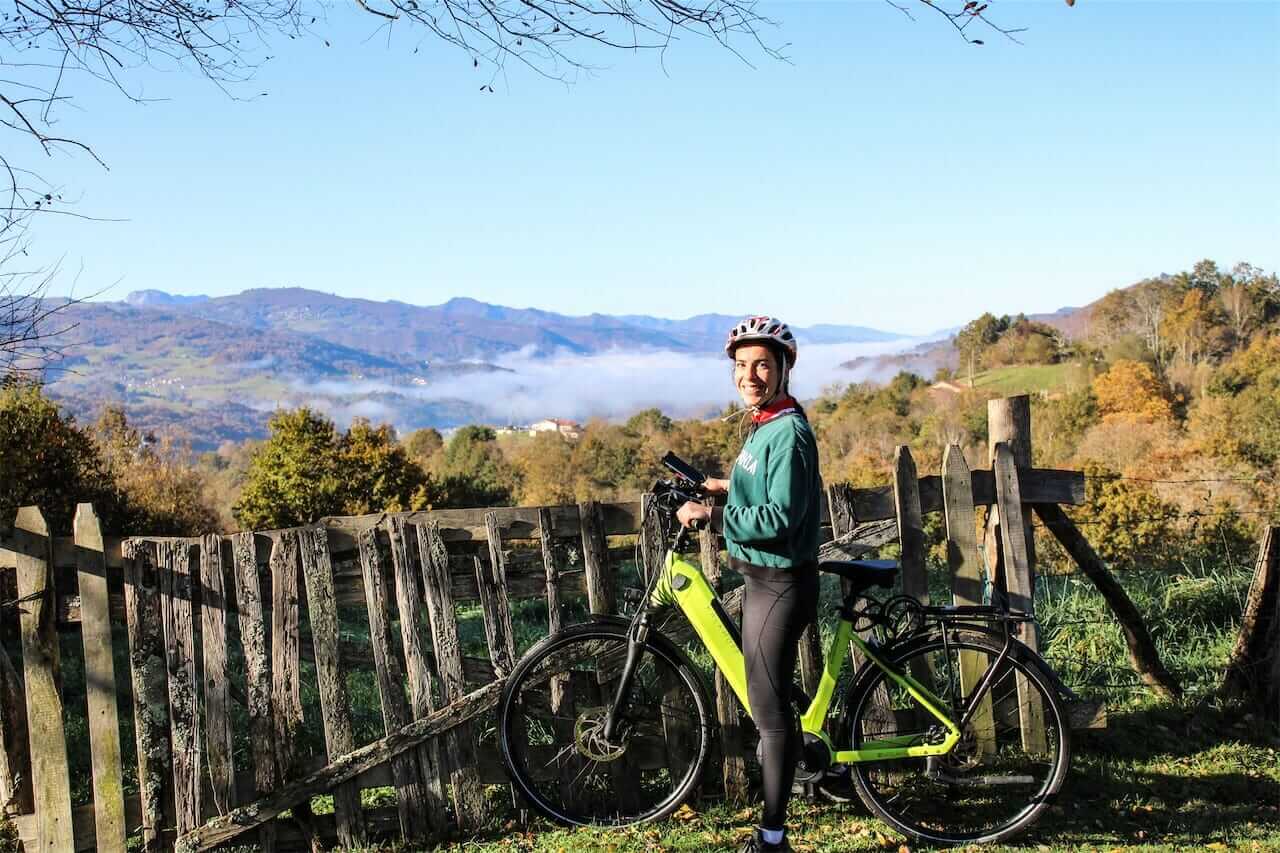 Relatively easy route with no technical sections, although there are 4 climbs of 100 or maximum 200 m of elevation gain. Secondary roads with hardly any traffic and agricultural tracks with a good surface (gravel or concrete) are followed. Several villages are passed along the way, with their granaries, typical houses with balconies and galleries and some medieval tower. At the beginning or end of the route you can visit the Interpretation Center of the Bearded Vulture Mountains.
Landscape: Typical Asturian rural landscape on both sides of the Gueña river valley and a fertile plain.
surprisingly flat between Mestas and Intriago.
Basic data
Start: Parking Centro de Interpretación Quebrantahuesos
End: Same as start
Length: 22 km optional
Elevation gain: 825 m
Maximum altitude: 313 m
Type of route: Circular



Type of road surface
Asphalted secondary roads (90%) with some sections of gravel or dirt farm tracks, but with good road surfaces.
Important note: The route follows at the beginning and end the GR-109 which is well marked with weather vanes and red and white markings. However, in order not to get lost, it is better to follow the track from the beginning, since there is a detour in San Martín after 4 km.
RECOMMENDATIONS: The route is suitable for any type of bike with mixed wheel (touring or hybrid bikes) including GRAVEL bike and, naturally, also MTB.