Cycling routes
Routes to enjoy Onís on our bicycles
B8. MTB From Onís to Cabrales by the Collado de los Buitres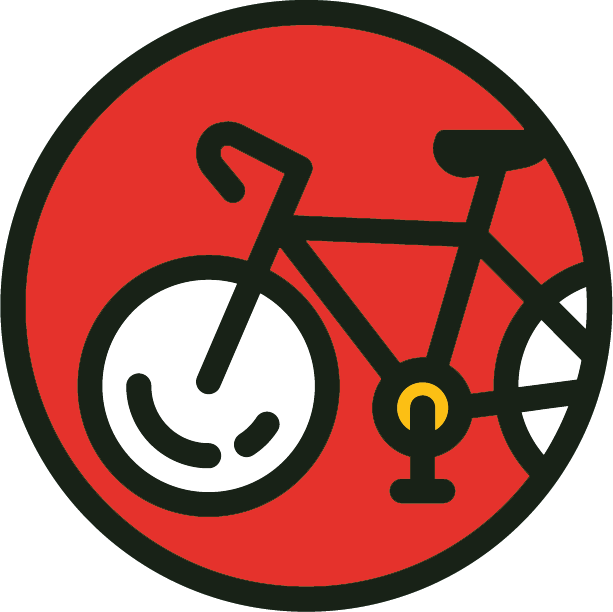 Cycling route
Length: 17.6 km : 17.6 km : Difficulty: Difficulty: Difficulty:Difficulty level: 835 m : Difficulty level: 835 m : Difficulty level: 835 m : Difficulty level: 835 m
Itinerary: Avín – Collado Los Buitres – La Salce – La Robellada – Avín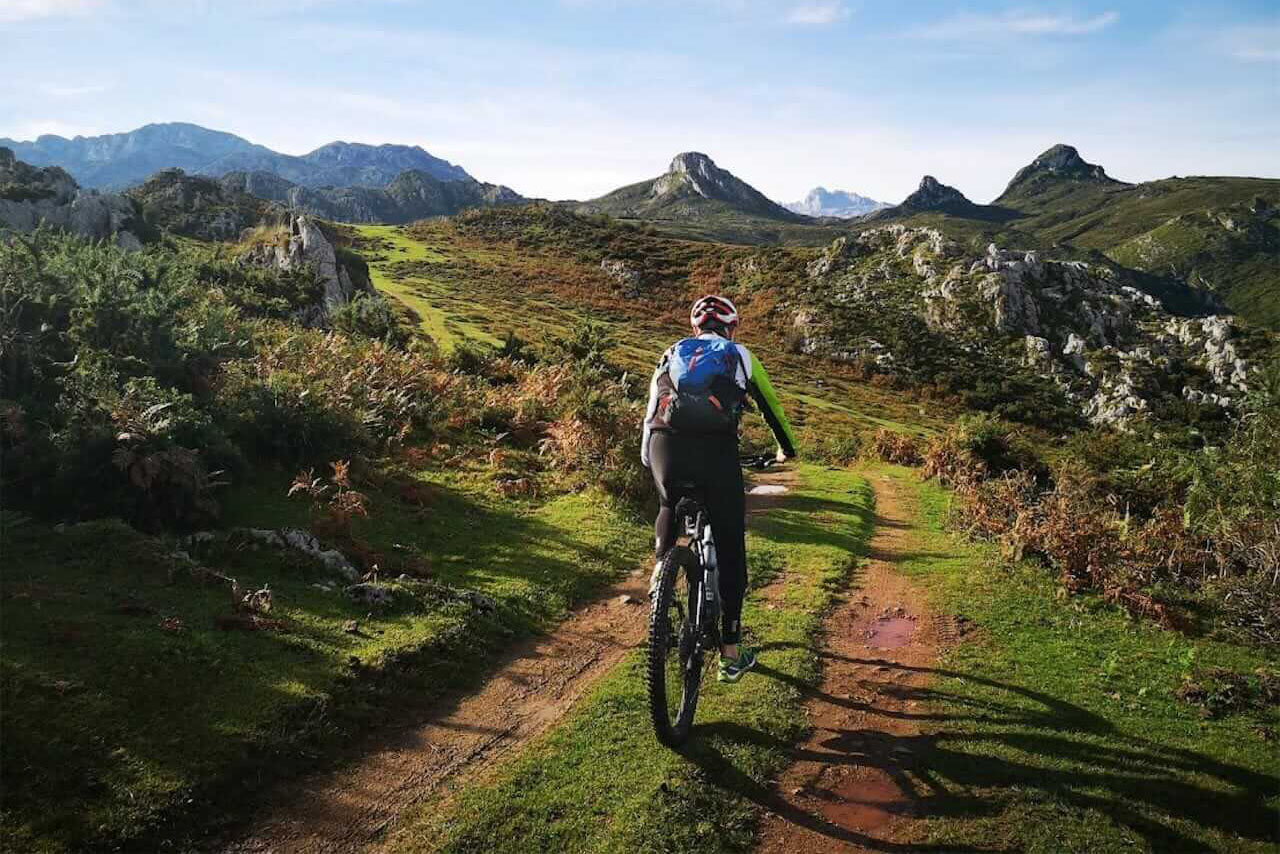 Relatively short but very entertaining and complete route due to the combination of tracks, trails, roads, country roads and even some shortcuts on trails. The climb from the campsite is tough because it is 375 m uphill in just 2.5 km on a concrete track. But once you reach the open area with mowed meadows and common pastures, the fun begins. Leaving the Cueva del Queso to one side, you take the tractor tracks that go up to the Collado de los Buitres and then descend almost vertically to the valley of the Casañu River, in the municipality of Cabrales. The second part of the route takes you along the tracks of Hoyos de Alda until you reach the AS-114, which you have to follow for about 800m before turning off to La Robellada; probably the most dispersed village of the whole council of Onís and with a clear vocation for livestock. Return to Avín by an asphalt road and a short stretch along the AS-114, always downhill.
Landscape: Panoramic view of the Sierra del Cuera, the sea and the eastern part of the Picos de Europa,
with the gorge of the Casañu River and the Alto de las Estazadas in the foreground, already within the council of Cabrales. Quesu Gamonéu Cave and Delfina Mine (abandoned copper mine).
Basic data
Start: Camping Avín
End: Same as start
Length: 17.6 km
Elevation gain: 835 m
Maximum altitude: 745 m
Type of route: Circular
Type of road surface
Gravel agricultural tracks (with concreted sections), tractor tracks by
open country areas (with some wetlands and muddy sections) and grassy trails. Two short stretches on asphalt towards the end (20 % in total), but always downhill.

Important note: In the higher areas there are herds of cattle and cows guarded by mastiffs that can be dangerous if you get too close. If a barking or growling mastiff approaches, walk away by making a large circle around the herd so that the dog understands that you pose no danger. He may come to you for cuddles afterwards, but do NOT let him follow you. He has to stay with his flock. It's working!!!
RECOMMENDATIONS: We recommend that you bring warm clothing (at least a raincoat and a windbreaker jacket) because it can be windy and cold up in the more open areas. Take enough water and some fruit or an energy bar with you, as you won't find any bars or restaurants until the end, at the Ortigueru traffic circle.