Cycling routes
Routes to enjoy Onís on our bicycles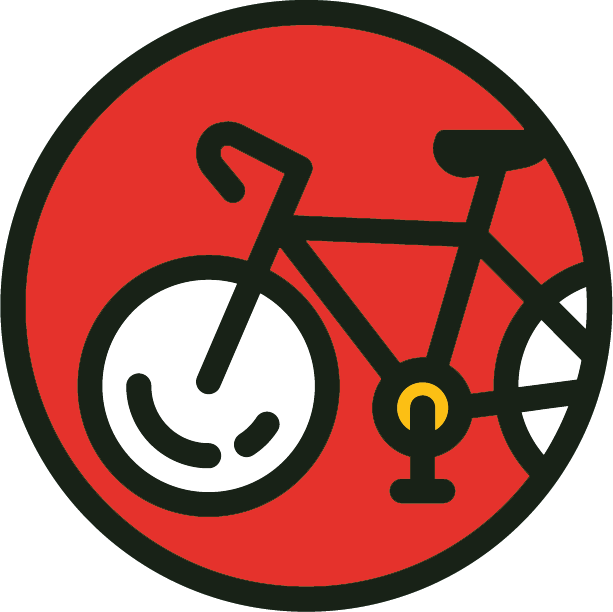 Cycling route
Length: 36.8 km : 36.8 km : Difficulty: Difficulty: Dif ficulty : Difficulty level: 1,460 m : Type: Circular
Itinerary: Benia – Demués – Camba – Belbín – Lagos de Covadonga – Collado Llagamendi – Llanos de Con – Sirviella – Benia
A classic and very hard route in the high area of the council, which begins with a continuous climb of almost 1000 m of elevation gain from Benia, passing through the villages of Bobia de Baxu, Bobia de Riba and Demués.
The climb up the Demués track is a real challenge that only highly trained cyclists will be able to do without getting off the bike, unless they are electric. But once in the Belbín sheepfold – which can only be passed on foot, with the branch bike – a more entertaining part begins: first along the asphalt road to Lagos and then along a farm track with spectacular views of the Sierras del Cuera and Sueve; even of the sea.
The return to Benia runs along asphalt and gravel roads through the neighboring council of Cangas de Onís, without hardly stepping on the main road AS-114.
Landscape: Cheese-making villages in the council of Onís, panoramic views of the Picos de Europa and the Cuera and Sueve mountain ranges, high pastures in the Picos de Europa National Park.
Basic data
Start: Parking Centro de Interpretación Quebrantahuesos
End: Same as start
Length: 36.8 km
Elevation gain: 1,650 m
Maximum altitude: 1,165 m
Type of route: Circular
Type of road surface
Inland paved roads (40%), gravel farm tracks with concreted sections and trails within the Picos de Europa National Park where you have to carry your bicycle by hand.

Important note: A total of 10 km of this route runs through the Picos de Europa National Park where there are NO signs for cycle touring (it is only allowed on tracks or roads), so you must bring your bike from the branch between:
The Cantón del Texedu (the end of the agricultural trail that goes up from Demués) and the beginning of the agricultural trail of Belbín in Buferrera (an area with a field).
Departure from the Lagos map to the track linking with the Llagamundi pass (stony path).
RECOMMENDATIONS: Bring warm clothes and at least a raincoat or windbreaker type jacket, because up in Lagos it can be cold and very often fog rolls in, even on days that have started with a completely clear sky. Also bring enough water and some fruit or energy bar, because there is no bar or restaurant until the top of everything, in Los Lagos, and then almost at the end in the area of Mestas de Con.